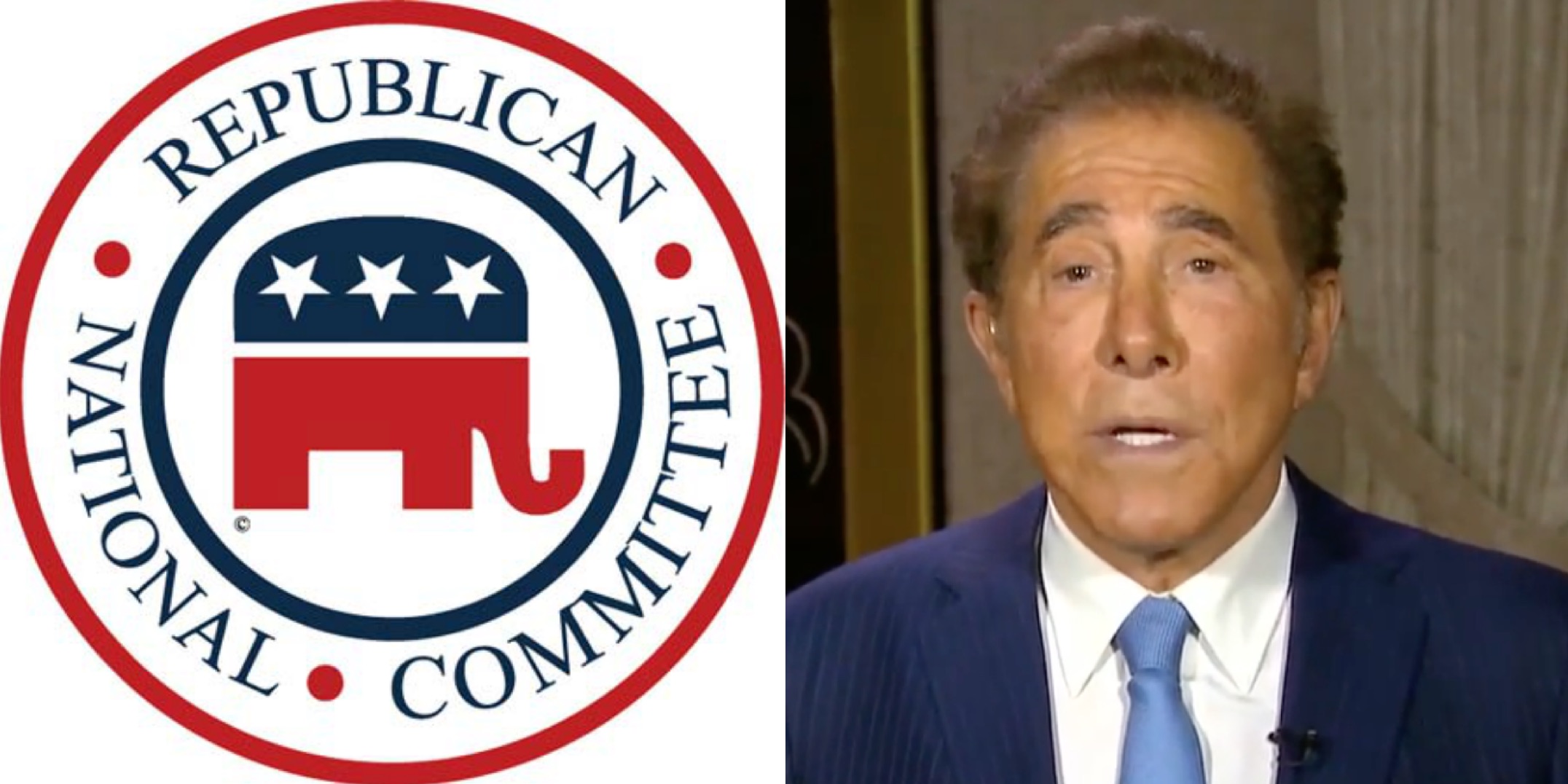 The #MeToo movement may have started in Hollywood, but it has spread rapidly throughout the country. More recently, it rocked Las Vegas when accusations of sexual harassment and assault were reported against Wynn Resorts CEO Steve Wynn.
There are obvious comparisons that can be made between Wynn and Harvey Weinstein. Both were influential figures in the respective industries, both had their misdeeds purposefully buried by friendly media, and both were prominent contributors to political parties — with Weinstein being a heavy donor to Democrats, and Wynn contributing thousands of dollars to the RNC. Wynn also served as the RNC finance chair, a position from which he has stepped down.
To their credit, Democrats rightfully donated much of the money Weinstein had given them to charity and some Republicans have already done the same with Wynn. However, the RNC has taken a firm position on the Wynn money — one that deserves scrutiny.
Despite Wynn having stepped down from the RNC as well as from his own company, RNC chair Ronna McDaniel is taking the "innocent until proven guilty" route — a virtually meaningless stance, since Wynn likely never stand trial. (It's a position which resembles the RNC's arms-length support for Roy Moore last fall.) When asked if the GOP will give back Wynn's reported $375,000 in contributions, McDaniel insisted that Wynn "should be allowed due process."
This position, under different circumstance, would not necessarily unreasonable. Although the reports regarding Wynn are damning, McDaniel does make a valid point. Thing is, she wasn't nearly as charitable in the wake of the Weinstein scandal.
For starters, she, among many conservatives, blasted Hillary Clinton for her deafening silence on Weinstein after his allegations emerged. McDaniel even went so far as to praise Senators Chuck Schumer (D-NY) and Elizabeth Warren (D-MA) for giving back their Weinstein donations. McDaniel and other conservatives weren't calling for Weinstein to be given "due process."
Even as recently as yesterday when it was announced that Wynn was resigning from Wynn Resorts, an RNC spokeswoman reiterated their position that "unless a board investigation finds him guilty of wrongdoing," they won't be giving back the money.
What a ridiculous position to maintain.
Putting the blatant hypocrisy aside, it's not like the RNC is strapped for cash. Throughout 2017, the GOP has out-raised Democrats by wide margins. The RNC brought in $132.5 million last year. They have $39 million in cash on hand and zero debt. Meanwhile, the DNC's haul was only $66 million — with only had $6.5 million in cash, and $6.1 million of debt. So if, in fact, Wynn's RNC contributions total $375,000, that's a hit the RNC can afford to take.
The excuse of waiting until Wynn is proven guilty is a convenient copout for what otherwise would be a no-brainer. Cutting ties with a tainted public figure should go hand-in-hand with refusing their tainted money. The RNC's image doesn't benefit at all with their decision on Wynn.
And they should consider the praise they'd received if they donated Wynn's contributions to a charitable cause. How about an organization that helps victims of abuse? Or how about donating to the American Red Cross or disaster relief for Puerto Rico? And if they're really picky, they can donate the money to a conservative cause. Just get rid of it!
Like with Harvey Weinstein, any association with Steve Wynn is political poison. McDaniel and the RNC should stop embarrassing themselves and start disowning the disgraced mogul — and disowning his money.
[image via screengrab]
This is an opinion piece. The views expressed in this article are those of just the author.