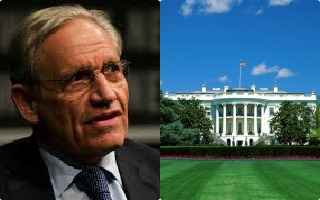 Let's get this out of the way right now: the only opinion that matters as to whether Washington Post reporter Bob Woodward was threatened by the White House or not is Bob Woodward's. When he was told he' "going to regret" his reporting by a senior White House official, he interpreted it as a threat. President Barack Obama's allies, in the administration and the press, are now attempting to argue that Woodward is mistaken – that the inherently subjective condition of feeling threatened is debatable. One presumes that a journalist responsible for forcing one of the most Machiavellian presidents in American history to resign (a distinction Woodward himself shuns) is accustomed to threats. Having said that, the White House is right: Woodward will probably regret making himself the martyr for journalistic integrity in his battle with the globe's most powerful executive office. When the White House decided to go to war with another reporting outlet – Fox News – few fellow journalists vocally objected. The nation's ethicists were silent. If Woodward thinks his own stature will force the media to abstain from indulging in their reflexive instinct to protect the White House, he will find he has miscalculated.

Woodward has been fact checking the president's statements about the sequester since last year. The battle between the presidency and Woodward went nuclear recently, however, when the reporter insisted that the White House was the source of the intentionally terrible idea known as the sequester. A minor point, but one that directly contradicted the White House's messaging at the time.
The backlash from the administration came swiftly. Woodward said that he was on the receiving end of a 30 minute phone call with a screaming presidential aide – a condition familiar to reporters pursuing stories that are seen as politically inconvenient for the administration. Woodward added that he received a threatening email over the his claim that the White House was the source of the idea for the sequester. POLITICO published the emails in which Woodward was warned he would "regret" the position he's taken on this issue.
Woodward than escalated his battle with the White House. He went on MSNBC's Morning Joe were he called Obama's decision to insist that a carrier cannot be deployed to the Persian gulf unless the sequester is averted "a kind of madness that I haven't seen in a long time." He went on CNN's The Situation Room where he revealed that he was threatened. Woodward will do the cable news equivalent of the Full Ginsberg tonight when he sits down with Fox News Channel's Sean Hannity.
What Woodward is alleging is an outrage, but his journalistic colleagues will be able to find false equivalencies in which to take shelter and avoid confronting the White House over this inexcusable behavior. Who came up with the sequester and when does not enjoy quite the scandalous magnitude that the Watergate break in did. Secondly, Woodward will need powerful and influential allies in traditional media to speak up for his integrity. He will not find them.
Back in 2009, when the White House went to so-called "war" with Fox News for several weeks, several prominent journalists, including Jake Tapper, displayed much discomfort with the situation. And yet Obama staffers like Anita Dunn and Valerie Jarrett were insistent in marginalizing the network, claiming Fox News was hopelessly biased and should not be viewed as a journalistic outlet. Axelrod himself had regularly said that Fox "is not really a news station." He now serves as a paid contributor for MSNBC.
These were not just words – the White House backed up their anti-Fox sentiment with actions. A study conducted by Smart Politics for the University of Minnesota released last month found that the president has called on Fox News reporters at press conferences less than any other broadcast news outlet. Only POLITICO, USA Today, and the Washington Post were called on less.
But the president regularly avoids speaking with critical outlets in order to give "scoops" to his allies. Just this year, the president has sat down with Washington Post blogger Ezra Klein instead of WaPo's stable of reporters. The New Republic's Chis Hughes, a former 2008 Obama campaign guru, scored another news-making interview. With the rare exception (like the Chicago Tribune's Clarence Page who is sounding alarm bells in no uncertain terms), this is a pattern of behavior that has not even slightly disturbed the nation's journalists or media ethicists. The White House has been able to shun journalists and outlets that they dislike for explicitly political reasons with nary a "tisk" from the nation's reporters.
Without a doubt, Woodward's status as a canonized saint of modern journalism will impose a crisis of conscience on America's Fourth Estate. He is holding up a mirror to the institution of journalism, and the reflection is an ugly one. It is one that America's reporters will turn from – the truth is too painful.
When they came for Fox, they did not stand up because they did not work for Fox. The media's lot is now well and truly cast with the administration – their fates are linked. Whatever his contribution to journalism, Bob Woodward will soon find that no single reporter is irreplaceable.
> >Follow Noah Rothman (@NoahCRothman) on Twitter
Have a tip we should know? tips@mediaite.com