'There Are No Good Neo-Nazis': Mitch McConnell Condemns Charlottesville Hate Groups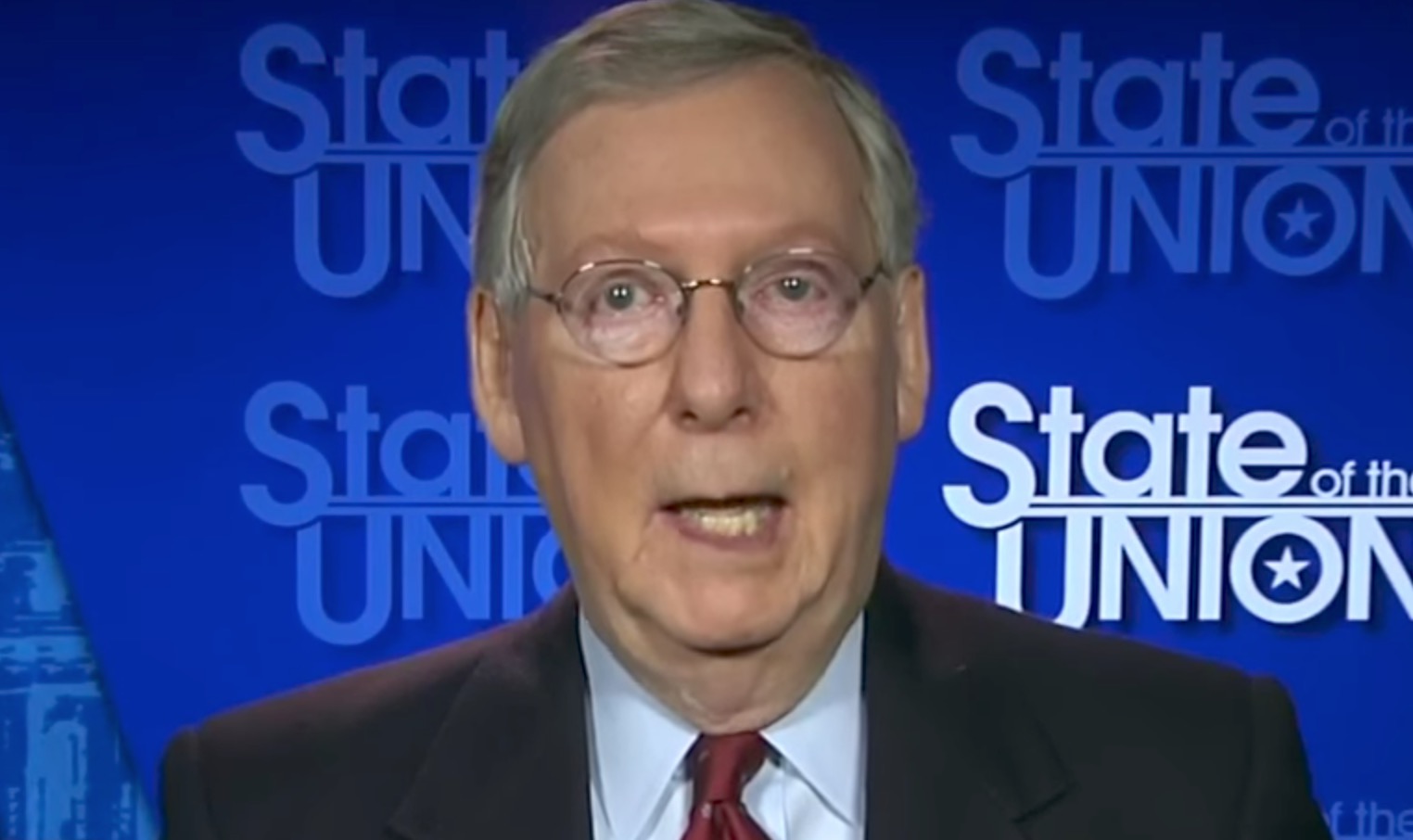 Senate Majority Leader Mitch McConnell issued a (brave?) statement on Wednesday "condemning hate groups" in Charlottesville, as well as those planning to hold a rally in his home state of Kentucky.
New statement from McConnell pic.twitter.com/vH0FGKzE7r

— Seung Min Kim (@seungminkim) August 16, 2017
"The white supremacist, KKK, and neo-Nazi groups who brought hatred and violence to Charlottesville are now planning a rally in Lexington," the statement reads. "Their messages of hate and bigotry are not welcome in Kentucky and should not be welcome anywhere in America."
White supremacist and neo-Nazi groups descended on Charlottesville over the weekend to hold protests against the removal of a Robert E. Lee monument — and were met with counter-protestors, leading to violent clashes that culminated in a white supremacist terror attack that killed one person and injured scores more.
In a presser on Thursday, President Donald Trump blamed "both sides" for the violence — what he called the "alt left" as well as the alt right — and said that amongst the neo-Nazis there were "very fine people."
The moral equivalency Trump made between both sides drew sharp rebukes from lawmakers in his own party — and now it seems McConnell is cautiously wading into the controversy.
After CNN reported that McConnell is privately "upset" with the president's comments, the senator released the statement, which doesn't mention Trump by name, but implicitly condemns back on his equivocations:
"We can have no tolerance for an ideology of racial hatred. There are no good neo-nazis, and those who espouse their views are not supporters of American ideals and freedoms. We all have a responsibility to stand against hate and violence, wherever it raises its evil head."
[image via screengrab]
—
Follow Aidan McLaughlin (@aidnmclaughlin) on Twitter
Have a tip we should know? tips@mediaite.com
Aidan McLaughlin - Editor in Chief