'This is Fine': Twitter Reacts to White House Saying Trump's Tariff Declaration is 'Symbolic'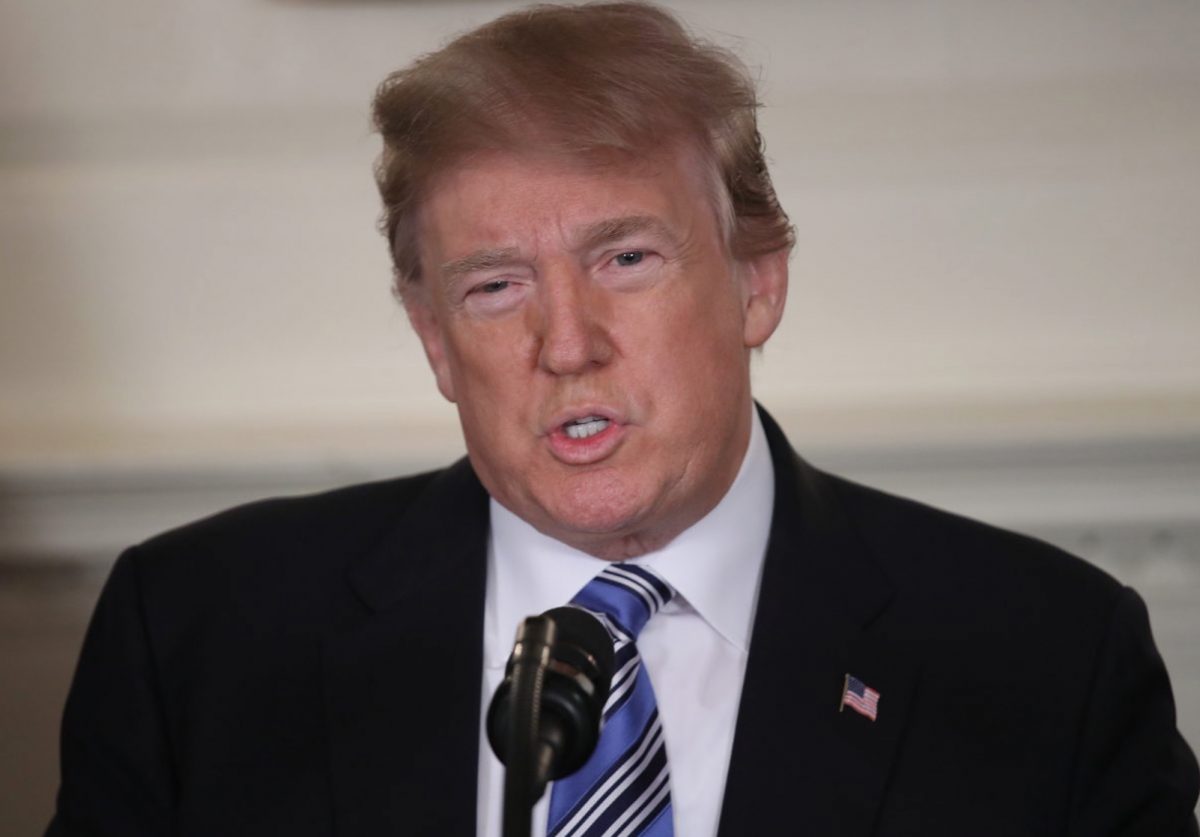 The Twitterverse did a collective double-take on Thursday over the possibility that President Trump's tariff proposals — expected to be affirmed in a proclamation on Thursday — might not be anything more than a token gesture.
The White House was expected to confirm sometime this week whether they will move ahead on Trump's call to levy taxes on imported steel and aluminum. The proposal is a major source of controversy since it will have considerable implications on international economics, and it has been reported that the administration is still frantically hammering out the details.
And according to NBC's Kristen Welker, a White House official told her that if the president goes ahead with a proclamation on tariffs today, it will be "symbolic" for the most part.
A White House official tells me and @HallieJackson the details of any new tariff announcement are still being finalized. If a proclamation is signed it will be largely "symbolic."

— Kristen Welker (@kwelkernbc) March 8, 2018
Of course, Twitter had a lot to say about the White House shrugging off an incredibly consequential economic policy decision that could lead to a trade war:
Symbolic in a loving way https://t.co/8NfDNpyqBD

— Carl Quintanilla (@carlquintanilla) March 8, 2018
Usually WH officials argue that a photo op *matters*. Trump WH, as with many things, does the opposite: https://t.co/diWn4iT2HL

— Jared Rizzi (@JaredRizzi) March 8, 2018
— Aaron Blake (@AaronBlake) March 8, 2018
So you're telling us you will risk great economic damage just for show. ? https://t.co/UOwVgAiP2E

— Mary Beth Schneider (@marybschneider) March 8, 2018
¯\_(ツ)_/¯ https://t.co/RfoHZS53yT

— Adam Shaw (@AdamShawNY) March 8, 2018
This is surely reassuring to global markets.. https://t.co/HPXTOxzRan

— Jake Lahut (@JakeLahut) March 8, 2018
This is fine https://t.co/bTktqETsZx

— Chris Cillizza (@CillizzaCNN) March 8, 2018
As for what the president has said about tariffs today:
Looking forward to 3:30 P.M. meeting today at the White House. We have to protect & build our Steel and Aluminum Industries while at the same time showing great flexibility and cooperation toward those that are real friends and treat us fairly on both trade and the military.

— Donald J. Trump (@realDonaldTrump) March 8, 2018
Guess we'll find out how "symbolic" it'll be later on.
[Image via screengrab]
— —
>> Follow Ken Meyer (@KenMeyer91) on Twitter
Have a tip we should know? tips@mediaite.com