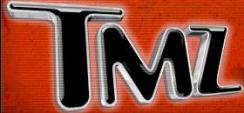 Turns out the Tiger Woods scandal is only the beginning for TMZ's sports-related coverage. SportsByBrooks recently reported that the gossip site is expanding its reach with an upcoming sports-only blog:
I've recently learned that Warner Bros. and TMZ mastermind Harvey Levin will soon be starting a sports-only website called TMZSports.com (parked), to launch sometime in the next couple months.  The content will be akin to TMZ's entertainment site – but for sports. I've also been told that the site was planned well before the Tiger Woods scandal, so the timing of the pending launch is fortuitous to say the least.
Assuming this plan really has been in the works for a while, they are correct in calling the timing "fortuitous." Certainly, the Tiger saga proves TMZ is just as capable of reporting on sports figures as it is Hollywood stars – and that there's a wide audience for such stories. There's little doubt TMZ Sports will become destination viewing for anyone interested in athletes' personal missteps, but SportsByBrooks goes awfully far in forecasting the site's ramifications:
Harvey Levin doesn't have to worry about a college football broadcast contract worth hundreds of millions when investigating Charlie Weis' on-the-record claim that Pete Carroll was living with a grad student in Malibu. Levin doesn't have to worry about getting press credentials to future USC games, or getting access to Carroll for interviews…The sports media monopoly created by ESPN hath wrought a perfect storm for TMZSports.com to not only succeed, but to turn the industry upside down.
Such claims bring to mind a certain already-existing sports blog without access, favor, or discretion. That site became hugely popular, and did it without coming anywhere near unseating ESPN as sports media king. Indeed, ESPN will hold that title as long as they have those "broadcast contracts worth hundreds of millions." Flagship programs like SportsCenter also should have nothing to worry about. In fact, the real battle should be in the blogosphere itself, with upstart TMZ Sports now challenging the aforementioned Deadspin for the sports gossip title. That competition could be an interesting development, but TMZ Sports doesn't signal a sea change. And if you don't believe me, listen to Dan Shanoff.
Have a tip we should know? tips@mediaite.com