To Russia With Censorship, Or, Is Condé Nast Trying To Do An End Run Around the Internet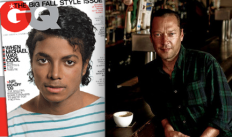 GQ is apparently none too keen to make available their Sept. article about Russia ('Vladimir Putin's Dark Rise to Power') to the Russians. In fact they are so serious about keeping it out of Russia one wonders if the piece contains U.S. nuclear codes. Per David Folkenflik's NPR piece this morning:
"Conde Nast management has decided that the September issue of U.S. GQ magazine containing Scott Anderson's article 'Vladimir Putin's Dark Rise to Power' should not be distributed in Russia," Birenz wrote.

He ordered that the article could not be posted to the magazine's Web site. No copies of the American edition of the magazine could be sent to Russia or shown in any country to Russian government officials, journalists or advertisers. Additionally, the piece could not be published in other Conde Nast magazines abroad, nor publicized in any way.
Or is this merely an especially covert plan of Conde's to sell more magazines? And what about that pesky Internet!
The idea that information can be sequestered at a time when people can communicate instantly across oceans and continents may seem quaint. But in this instance, Conde Nast sought, against technology, logic and the thrust of its own article, to show deference in the presence of power.

Lawyers, executives and editors at Conde Nast and GQ did not respond to repeated requests for comment this week, and a spokesman ultimately declined on their behalf. But NPR has spoken to several people knowledgeable about the handling of Anderson's piece. No issues have been raised to date about the article's accuracy.
Gawker, has apparently taken matters into their own hands and is attempting to translate the piece into Russian.
Have a tip we should know? tips@mediaite.com