To Think After All This, It May Be a Member of the Bush Family Who Undoes Trump's Candidacy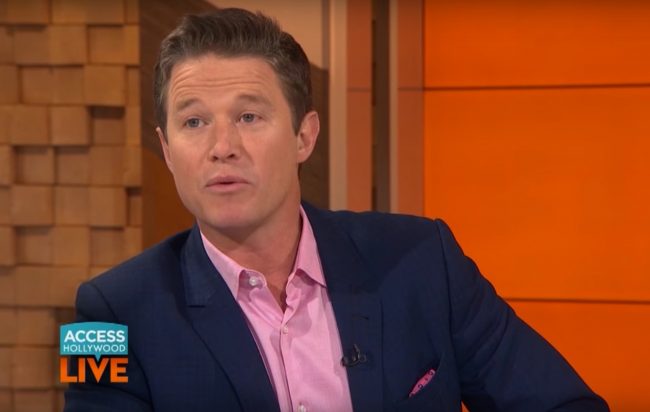 I will never forget thumbing through the pages of New York Magazine in April 2015 and stumbling on a spread by Matt Giles called "The Branches of the Bushes: A Family Tree."
The feature was thoroughly researched and published at a time when the rumor mill surrounding Jeb Bush was heating up that there may actually be a third Bush president, and months before Donald Trump would take his infamous escalator trip to casually slam Mexicans as rapists.
Giles, in no uncertain terms, referred to the Bush family as a "sprawling political dynasty," but the reason that the information stuck with me so strongly was an exclamation I made out loud to no one in particular when I got to the second page:
"Billy Bush is a Bush?!"
I mean, I knew that Access Hollywood host Billy Bush had the last name of Bush, but it never even remotely dawned on me to consider that he was a member of the Bush political family. Of course, he is not the only member of the tribe heavily invested in the media; George W. Bush's daughter Jenna has served as a contributor to the NBC TODAY Show, and the New York Mag's spread revealed a number of other Bush kin who could also follow suit.
I surprised many of my Mediaite colleagues earlier this summer with my Fun Fact about Billy Bush when he was at the center of the Ryan Lochte controversy in Rio (Lochte gave his first post "robbery" interview to Bush directly, claims that were eventually proven false. Matt Lauer scored the more sought after follow-up with the disgraced Olympian). Did you know Bill Bush is, like, a Bush Bush? I would say, and my colleagues would roll their eyes with the same indifference I face when I spout off my other favorite fun facts, like how the word "democracy" does not appear anywhere in the Constitution.
So the tremendous irony of the new situation that Donald Trump finds himself in struck me immediately.
After all, it has largely been the Trump v. Bush dynamic that has launched him into the position of political power he now finds himself. During the Republican primary process, the real estate mogul absolutely eviscerated former Florida Governor Jeb, making a public spectacle of beating up on Bush as if he were a punching bag in dire need of a 5 Hour Energy.
In time, Trump would further solidify his anti-establishment place in modern American conservatism. In addition to indicating that President George W. Bush outright lied to the American people (he once told Wolf Blitzer, "Well, he lied. He got us into the way with lies,"), Trump distanced himself from the Bush brand of Republican politics by essentially faulting Bush 43 with the attacks of 9/11 during a campaign stop in South Carolina.
Reportedly, even Poppy Bush has since indicated that when it comes to choosing a President on November 8th, Democratic challenger Hillary Clinton will be earning his vote. To this date, neither Bush 41, Bush 43, nor Jeb himself have supported Trump's candidacy, unable to derail it despite the popularity of the Bush name in American conservative circles.
Enter Billy boy.
Billy Bush is the son of Josephine Bradley and Jonathan Bush, a banker in Connecticut, one of the leaders in the second generation of the family tree. Jonathan Bush, born in 1932, is the brother of William H.T. Bush (a banker), Nancy Walker Bush, Prescott Bush Jr. (an insurance executive with a failed Senate run to his name) and George Herbert Walker Bush himself.
If you're following along, this makes Billy Bush the first cousin of President George W. Bush and Jeb Bush, the first cousin once removed of Jenna Bush, and the nephew of no-new-taxes himself.
He was also in a bus with Donald Trump eleven years ago when the real estate mogul and reality TV star said, "Grab 'em by the pussy," a revelation that threatens to derail all of his presidential ambitions.
"Come on shorty," Bush can be heard saying on the tape that The Washington Post leaked on Friday afternoon. The conversation between the two men is right in line with what Trump called it immediately after its release to the public: locker room banter between a few of the guys, never to be seen or heard in the light of day.
Trump confided in Bush that day, "I moved on her like a bitch. But I couldn't get there. And she was married. Then all of a sudden I see her, she's now got the big phony tits and everything. She's totally changed her look."
"Sheesh, your girl's hot as shit. In the purple," replied Bush.
For people in the American electorate this year who have long supported the values of small government and Constitutional originality long peddled by the Bush brand of politics — who have resisted the Trumpian overthrow of the Grand Old Party — it is perhaps the sweetest bit of delicious irony that it is (inadvertently of course) a Bush who is indirectly responsible for what could finally be Trump's downfall. The Republican nominee is losing a staggering number of influential party endorsements today, with calls for Veep choice Mike Pence to replace Trump at the top of the ticket. Though Trump told the Wall Street Journal this morning that there is simply "zero chance," he will forfeit his candidacy, it's difficult to imagine rebounding from the vicious blow he will likely suffer from.
And to think: instead of getting into verbal spats on a debate stage calling Trump a "chaos candidate," all Jeb Bush really had to do to crash Trump's campaign was take him aside and shoot the shit like one of the boys.
—
J.D. Durkin (@jiveDurkey) is an editorial producer and columnist at Mediaite.
[image via NBC screengrab]
This is an opinion piece. The views expressed in this article are those of just the author.