Top White House Aide Was Highly Critical of Donald Trump Throughout 2016 Campaign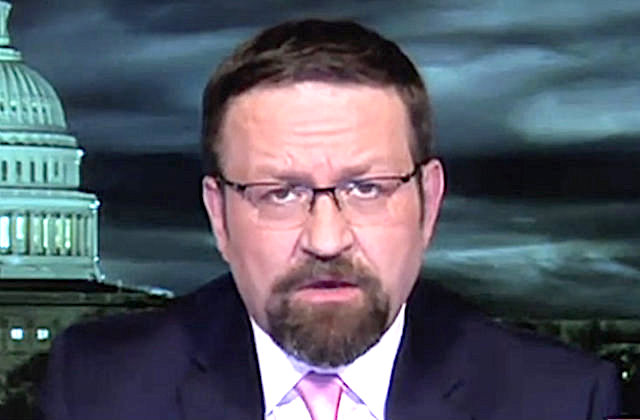 CNN reports that despite President Donald Trump's insistence on loyalty from his staffer, his top counter-terrorism advisor Sebastian Gorka had a history of criticizing Trump during the campaign as unserious and lacking maturity.
Gorka made the comments despite being paid to advise the Trump campaign in 2015. "On the right the Republican side, we have the New York real estate mogul who's very full of bluster, full of sturm und drang, makes lots of statements about how we're going to win and how the US army is going to be undefeatable, but there's no depth," he said on the The Georgene Rice Show in April 2016.
"There's no plan. There's no strategy," he continued. "So I can't judge him because he's really a black hole, so the last one that's really serious is Senator [Ted Cruz]."
"The real estate mogul from New York is a lot of bluster, a lot of loud things to do with waterboarding, etc." he said around the same time on Let's Talk with Mark Elfstrand. "But I just don't see the detail, I don't see the mature plan."
Gorka was particularly critical of Trump's foreign policy and national security stances. "When he talked about the attitude to our allies, to whether they should freeload or not, also when he talked about Russia and China, I was really disturbed," he said in June on The Don Smith Show.
It's not uncommon for former critics to eventually join a president's administration. But Trump has largely been the exception to that rule, recently forcing out one of Ben Carson's top aide for writing a critical op-ed during the campaign.
[image via screengrab]
——
>>Follow Alex Griswold (@HashtagGriswold) on Twitter
Have a tip we should know? tips@mediaite.com