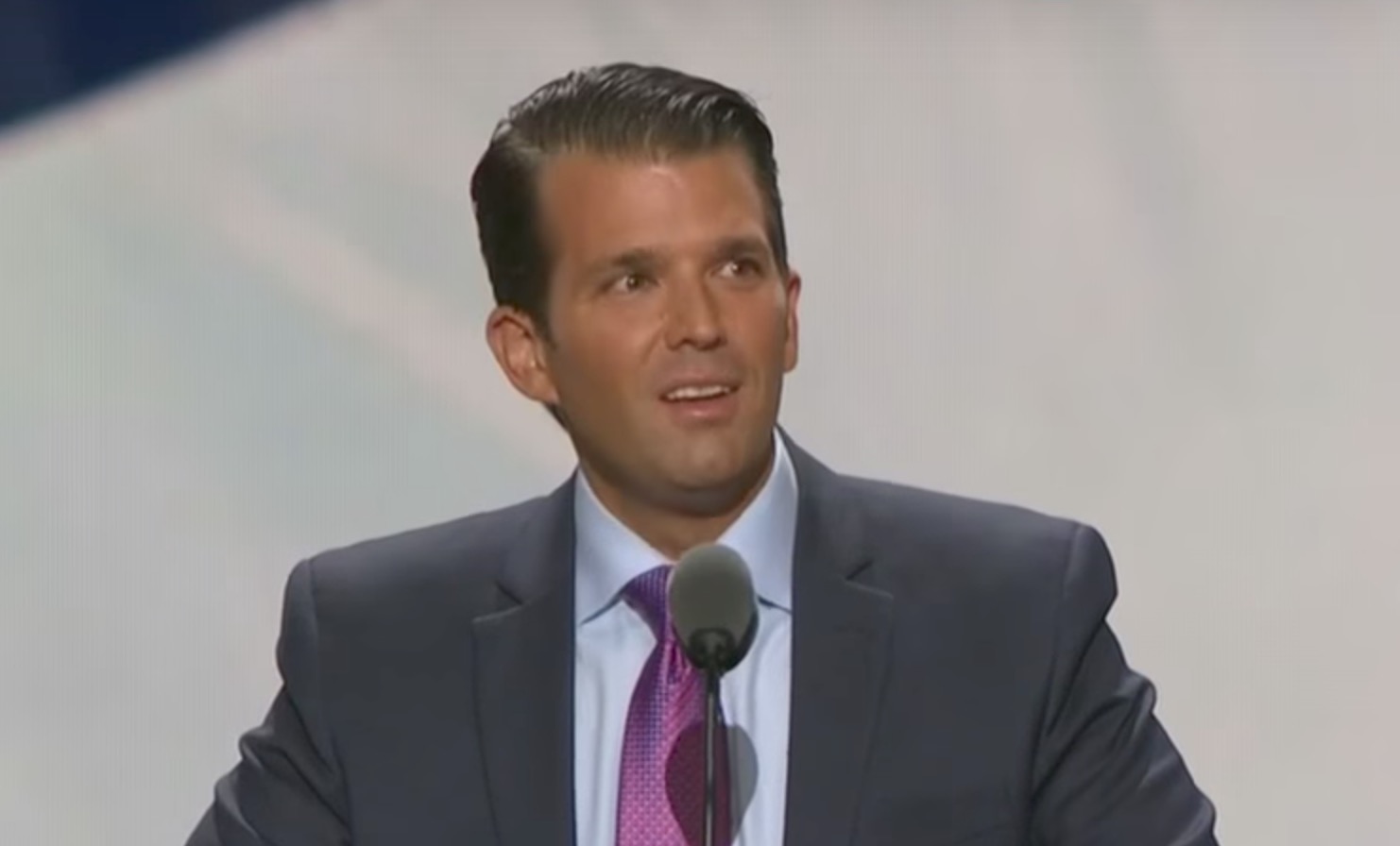 Republican operatives have reportedly scrambled to mount an operation to defend Donald Trump Jr., which includes plans for "an extensive campaign to try to discredit some of the journalists who have been reporting on the matter," according to The Washington Post.
That was reported by Philip Rucker and Ashley Parker in a comprehensive story detailing the White House response to this week's revelations that the president's son sought damaging information on Hillary Clinton from the Russian government — and lied about meeting with a Kremlin-connected Russian lawyer in June, 2016.
According to top White House officials and advisers quoted by the Post, President Donald Trump "is enraged that the Russia cloud still hangs over his presidency and is exasperated that his eldest son and namesake has become engulfed by it."
In response, a "handful of Republican operatives close to the White House are scrambling to Trump Jr.'s defense," and are reportedly seeking to discredit journalists reporting on the story:
Their plan, as one member of the team described it, is to research the reporters' previous work, in some cases going back years, and to exploit any mistakes or perceived biases. They intend to demand corrections, trumpet errors on social media and feed them to conservative outlets, such as Fox News.
One particularly astute outside adviser who spoke with the Post noted that a campaign against the press may not be particularly effective: "The meeting happened. It's tough to go to war with the facts," the adviser said.
As Trump's agenda faces a fresh setback thanks to the newly revived scandal, the Post also reports that his senior aides have begun to "circle one another with suspicion" as leaks continue to pour out to the press.
In light of Robert Mueller's special investigation into the Trump campaign's Russia ties, senior staffers have found themselves "effectively paralyzed…as they struggled to respond" to the Don Jr. bombshell, and many have distanced themselves from the president's son.
And, like every time there's heightened turmoil in the White House, the Post is reporting that senior officials want embattled chief of staff Reince Priebus out: Ivanka Trump, Jared Kushner and Melania Trump "have been privately pressing the president to shake up his team — most specifically by replacing Reince Priebus as the White House chief of staff."
[image via screengrab]
—
Follow Aidan McLaughlin (@aidnmclaughlin) on Twitter
Have a tip we should know? tips@mediaite.com
Aidan McLaughlin - Editor in Chief