Trump Chides China For Supporting North Korea With Aid: 'This is Not Helpful!'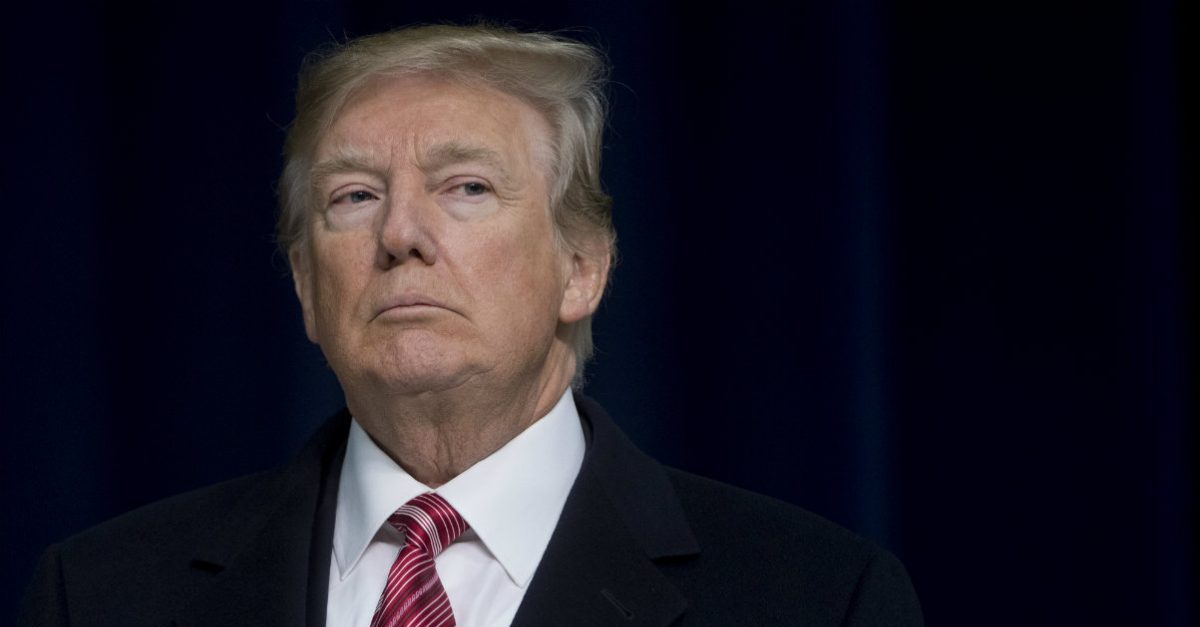 President Donald Trump released a frenetic statement on Twitter Wednesday criticizing China for supporting North Korea with aid, while praising China's President Xi Jinping, while hailing his relationship with North Korean Dictator Kim Jong Un, while warning that unprecedented military exercises were not off the table.
"President Donald J. Trump feels strongly that North Korea is under tremendous pressure from China because of our major trade disputes with the Chinese Government," the statement said. "At the same time, we also know that China is providing North Korea with considerable aid, including money, fuel, fertilizer and various other commodities. This is not helpful!"
The statement went on to praise his relationship with North Korea's Kim, rejecting the idea of playing "war games", or military exercises — though with the caveat that he could ramp up exercises that would be "far bigger than ever before":
"Nonetheless, the President believes that his relationship with Kim Jong Un is a very good and warm one, and there is no reason at this time to be spending large amounts of money on joint U.S.-South Korea war games. Besides, the President can instantly start the joint exercises again with South Korea, and Japan, if he so chooses. If he does, they will be far bigger than ever before. As for the U.S.–China trade disputes, and other differences, they will be resolved in time by President Trump and China's great President Xi Jinping. Their relationship and bond remain very strong.
…considerable aid, including money, fuel, fertilizer and various other commodities. This is not helpful! Nonetheless, the President believes that his relationship with Kim Jong Un is a very good and warm one, and there is no reason at this time to be spending large amounts…

— Donald J. Trump (@realDonaldTrump) August 29, 2018
…differences, they will be resolved in time by President Trump and China's great President Xi Jinping. Their relationship and bond remain very strong.

— Donald J. Trump (@realDonaldTrump) August 29, 2018
[Photo via Saul Loeb/Getty-Images]
Have a tip we should know? tips@mediaite.com
Aidan McLaughlin - Editor in Chief