Trump Claim GOP Will Protect Pre-Existing Conditions Met With Skepticism: 'This Is a Lie'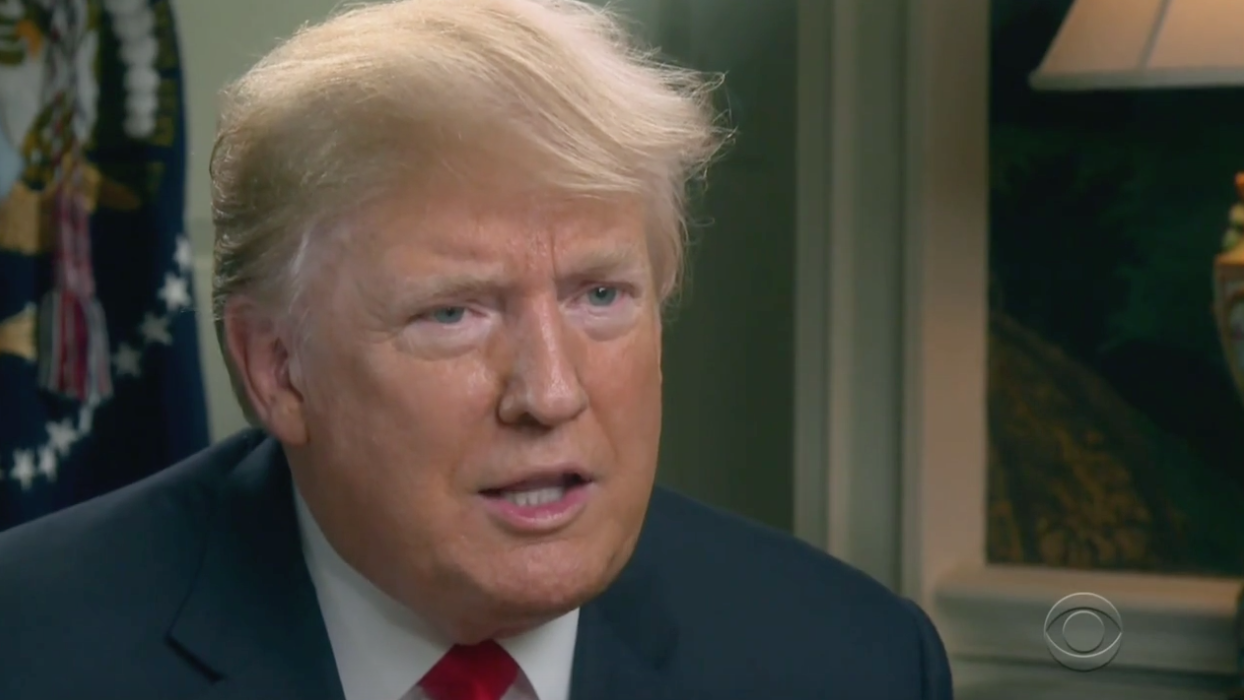 President Trump is getting pummeled on Wednesday for his latest claim that Republicans are all about making sure that health care covers pre-existing conditions for all Americans.
After several tweets about illegal immigration, Trump issued this latest proclamation:
Republicans will totally protect people with Pre-Existing Conditions, Democrats will not! Vote Republican.

— Donald J. Trump (@realDonaldTrump) October 24, 2018
The funny thing is that Trump's tweet coincides with how several Republican candidates up for re-election have reversed themselves on pre-existing conditions and health care reform ahead of the midterms. ABC News has taken notice notice of several GOPers who voted to repeal the Affordable Care Act and protections for people with pre-existing conditions, and now they're trying to appeal to those individuals after supporting the American Health Care Act (AHCA).
Various political observers are aware of all this, and they're making that clear in their responses to Trump.
complete gas lighting. He's not defending Ocare against a lawsuit that would destroy protections for pre-existing conditions. He supported reform legislation that would end those protections and has introduced no bill to keep them in place.

but, sure, he has this tweet. https://t.co/8YgEVpWZBT

— Sam Stein (@samstein) October 24, 2018
Coffee. Coming straight out of my nose right now.

Say what you want about Dems and Obamacare, but they put those protections in place with the ACA. And they suffered at the ballot box for it.

Trump saying this is beyond hysterically dumb. https://t.co/NdIXkfnZEc

— Bradley P. Moss (@BradMossEsq) October 24, 2018
Remember people, it's not a lie if you believe it. https://t.co/WB83BahavS

— Josh Jordan (@NumbersMuncher) October 24, 2018
This is so darkly Orwelliian. Republicans literally held a back-slapping, laughing-and-smiling photo op in the White House Rose Garden after the Republican-led House overwhelmingly voted to destroy the only piece of legislation that protects people with pre-existing conditions. https://t.co/T5ZcQM3LkH

— Brian Klaas (@brianklaas) October 24, 2018
This might be a bigger lie than yesterday's whopper about apprehending 10 terrorists a day at the southern border. And that was a doozy. https://t.co/ZAWBoyO7Ei

— Kate Brannen (@K8brannen) October 24, 2018
"Sure, Jan." https://t.co/P8snC8l4tn

— Jonathan Capehart (@CapehartJ) October 24, 2018
This is a lie. Here's the truth: Trump & Republicans are trying to eliminate protections for Americans w/ pre-existing conditions & if they get their hands on your health care, people will die. Democrats want health care to be a right for all, not a privilege for the wealthy few. https://t.co/AyydVZfPSD

— Ed Markey (@SenMarkey) October 24, 2018
[Image via screengrab]
— —
>> Follow Ken Meyer (@KenMeyer91) on Twitter
Have a tip we should know? tips@mediaite.com