Trump Claims Approval Rating Would Be 75% Without 'Phony' Russia Probe: 'It's Called Presidential Harassment!'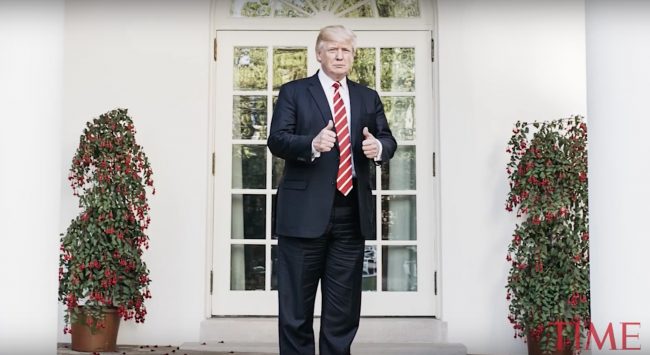 President Donald Trump has reportedly taken great pride in his ceremonial decorum over the course of the past few days in the context of the passing of former President George H. W. Bush. Judging by his most recent tweet, however, the days of nuanced and graceful behavior went away around the same time the casket of the 41st president departed Washington D.C. on Air Force One.
Citing a recent poll published by Rasmussen Reports that claims Trump's approval is currently at 50%, Trump suggested that it would be half as much higher if it were not for the investigation into Russian election interference led by Special Counsel Robert Mueller. Trump Tweeted:
Without the phony Russia Witch Hunt, and with all that we have accomplished in the last almost two years (Tax & Regulation Cuts, Judge's, Military, Vets, etc.) my approval rating would be at 75% rather than the 50% just reported by Rasmussen. It's called Presidential Harassment!

— Donald J. Trump (@realDonaldTrump) December 6, 2018
"Presidential Harassment" has become a common phrase in pro-Trump and conservative media outlets lately, which skeptics may see as a very odd euphemism for "checks and balances" or even appropriate investigation into corruption and malfeasance.
Also? Rasmussen Reports is notorious in polling circles for consistently presenting pro-Republican poll results that are often outliers compared to more highly regarded polling outfits. Most recent polls have Trump's approval rating in the low 40s, while a recent Gallup poll reported a 60% disapproval rating for the 45th president.  That means 3 out of 5 Americans polled believe that Trump is not doing a good job.
So yeah. USA! USA!
Have a tip we should know? tips@mediaite.com
Colby Hall - Founding Editor