Trump Falsely Claims Victory Over DNC, 'Democrat Crazies' After Collusion Lawsuit Got Thrown Out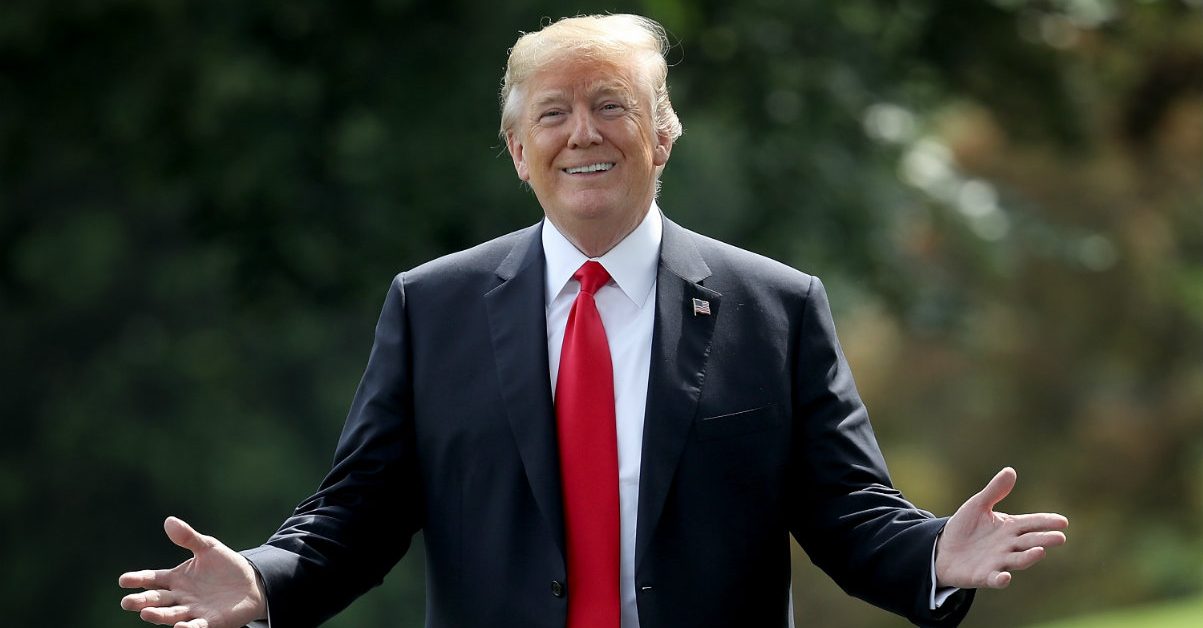 If you've been on Donald Trump's Twitter feed in the last few minutes, then you probably already noticed this tweet where he claims he just scored a major legal victory against the Democrats.
Just won lawsuit filed by the DNC and a bunch of Democrat crazies trying to claim the Trump Campaign (and others), colluded with Russia. They haven't figured out that this was an excuse for them losing the election!

— Donald J. Trump (@realDonaldTrump) July 6, 2018
It seems Trump is referring to the recent news that a federal judge dismissed a lawsuit claiming the president's 2016 campaign was part of conspiracy to collude with Roger Stone, WikiLeaks and Russia during the election. The thing is, Trump is mischaracterizing the nature of the ruling quite a bit in order to claim he actually won something here.
As Politico has noted, the lawsuit was filed by two DNC donors and a former staffer who claim their privacy was invaded when the committee's emails were hacked during the election. However, this lawsuit is separate from the one the DNC itself filed, which is still pending in court.
It's also worth noting that when U.S. District Court Judge Ellen Huvelle tossed the case, she said her ruling was based on technicalities, not the merits of the arguments put forth by the plaintiffs. The judge wrote that the suit was dismissed because it was filed in the wrong venue, therefore she did not have the jurisdiction for it.
"It bears emphasizing that this Court's ruling is not based on a finding that there was no collusion between defendants and Russia during the 2016 presidential election," said Huvelle. "This is the wrong forum for plaintiffs' lawsuit. The Court takes no position on the merits of plaintiffs' claims."
[Image via Getty]
— —
>> Follow Ken Meyer (@KenMeyer91) on Twitter
Have a tip we should know? tips@mediaite.com