Trump Goes on Tweetstorm Against 'Rigged System' That Destroyed Flynn, Let Clinton Avoid Punishment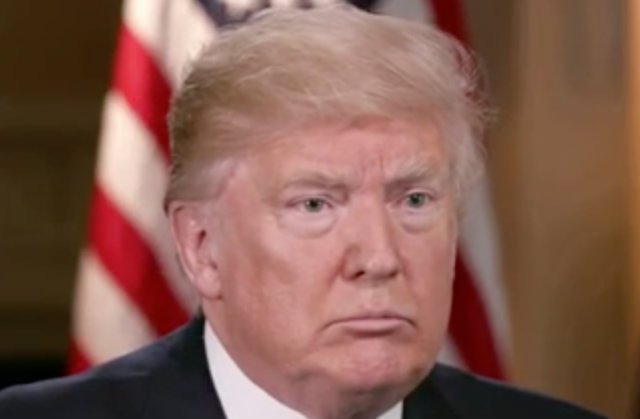 Evidently, his first tweet about Michael Flynn's new cooperation with Robert Mueller's special counsel was not enough. Donald Trump is back on the presidential Twitter machine to complain about a legal "double standard" that has left Flynn's life in ruins while allowing Hillary Clinton to get away with her private email scandal.
So General Flynn lies to the FBI and his life is destroyed, while Crooked Hillary Clinton, on that now famous FBI holiday "interrogation" with no swearing in and no recording, lies many times…and nothing happens to her? Rigged system, or just a double standard?

— Donald J. Trump (@realDonaldTrump) December 3, 2017
Many people in our Country are asking what the "Justice" Department is going to do about the fact that totally Crooked Hillary, AFTER receiving a subpoena from the United States Congress, deleted and "acid washed" 33,000 Emails? No justice!

— Donald J. Trump (@realDonaldTrump) December 3, 2017
So, lets break this down shall we? In these two tweets, the president defends Flynn, acknowledges his lies to federal investigators, trashes the "Justice" Department, and demands the Attorney General to investigate his vanquished political nemesis. The ramifications of these tweets may prove relevant for any possible obstruction of justice case against the White House.
Oh, and Trump also took a moment to cheer for the news that ABC has suspended Brian Ross for the major contextual mistake he made yesterday while covering the Flynn news.
Congratulations to @ABC News for suspending Brian Ross for his horrendously inaccurate and dishonest report on the Russia, Russia, Russia Witch Hunt. More Networks and "papers" should do the same with their Fake News!

— Donald J. Trump (@realDonaldTrump) December 3, 2017
So the Russia investigation is still a "witch hunt," even though Trump's former National Security adviser has pleaded guilty to lying to the FBI about it.
[Image via screengrab]
— —
>> Follow Ken Meyer (@KenMeyer91) on Twitter
Have a tip we should know? tips@mediaite.com