Trump Hits Back: Andrew McCabe and Rod Rosenstein Got Caught 'Planning Illegal and Treasonous' Act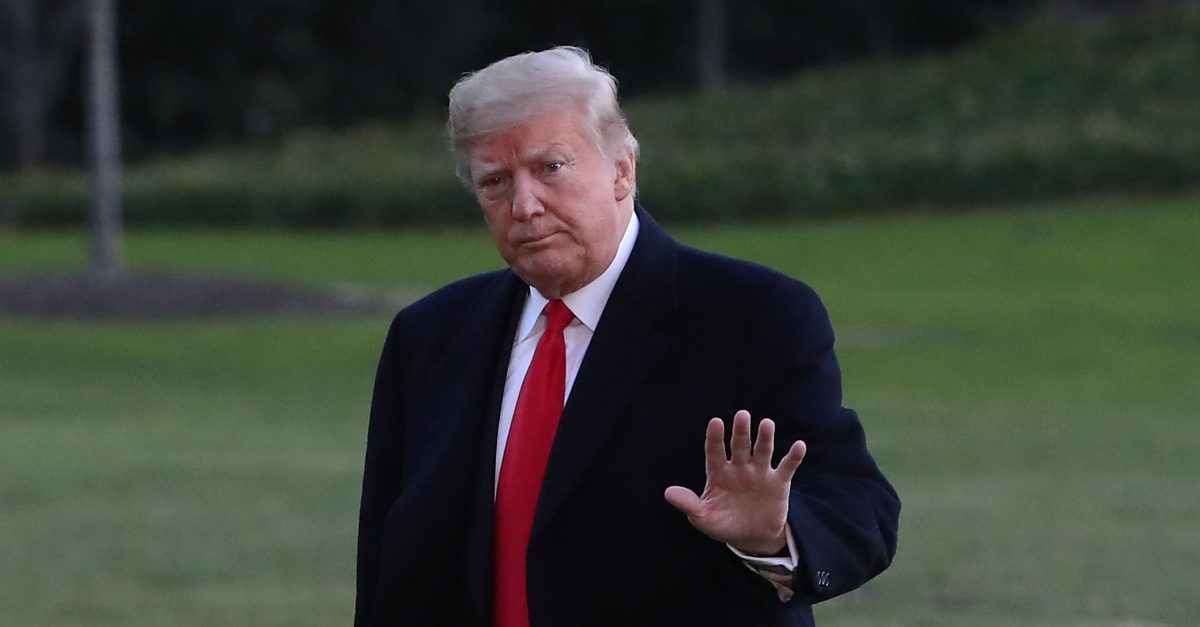 President Donald Trump started his week by dismissing the ongoing investigations on Russia while also slamming former FBI Deputy Director Andrew McCabe.
After the president boasted over NBC's recent reporting that the Senate Intel Committee hasn't found proof of the Trump-Russia collusion theory, he pivoted to attack McCabe for what he said in his interview with 60 Minutes.
Wow, so many lies by now disgraced acting FBI Director Andrew McCabe. He was fired for lying, and now his story gets even more deranged. He and Rod Rosenstein, who was hired by Jeff Sessions (another beauty), look like they were planning a very illegal act, and got caught…..

— Donald J. Trump (@realDonaldTrump) February 18, 2019
….There is a lot of explaining to do to the millions of people who had just elected a president who they really like and who has done a great job for them with the Military, Vets, Economy and so much more. This was the illegal and treasonous "insurance policy" in full action!

— Donald J. Trump (@realDonaldTrump) February 18, 2019
McCabe has been drawing a lot of media interest recently with his latest interviews to promote his new book, The Threat. Among the most interesting things McCabe told CBS was that members of the Department of Justice talked about whether the 25th Amendment could be invoked against Trump and that Deputy Attorney General Rod Rosenstein supposedly offered to wear a wire in the White House.
Critics have taken McCabe's comments as evidence that a supposed "coup" was formed in the DOJ to force Trump's removal from office. McCabe's spokeswoman has spoken against that idea, saying his quotes are being "taken out-of-context and misrepresented."
— —
>> Follow Ken Meyer (@KenMeyer91) on Twitter
Have a tip we should know? tips@mediaite.com