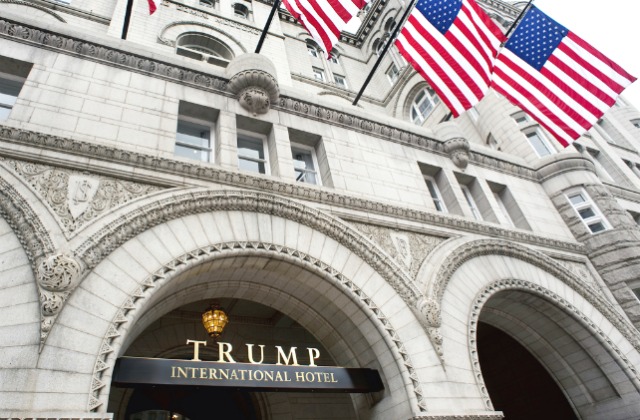 Concerns about conflicts of interest regarding President Donald Trump and his businesses likely won't ease with news coming out today about Trump Hotels plans on greatly expanding its number of locations in the United States.
Following a discussion at an investment summit in Los Angeles yesterday, Trump Hotels Chief Executive Officer Eric Danziger explained that the company was looking to be in all of the largest American metro areas.
"There are 26 major metropolitan areas in the U.S., and we're in five," he said. "I don't see any reason that we couldn't be in all of them eventually."
According to Bloomberg, the Trump Organization is checking with an attorney and an exec in the business to make sure they can assure there's proper separation from the businesses and the White House. Meanwhile, the proposal from Danzinger would triple the amount of American hotels the company currently manages.
Having Trump hotels in 26 cities would triple the current total. Trump's company manages eight namesake hotels in the U.S., some of which the Trump family owns. Danziger, who joined Trump Hotels in August 2015, said that Trump Hotels is considering opening luxury properties in Dallas, Seattle, Denver and San Francisco, where he started his career in 1971 as a bellman at a Fairmont hotel.
It was also highlighted that the membership fees at Trump's Mara-a-Lago resort have been doubled to $200,000 annually. Trump has called the resort his 'Winter White House' and plans on spending quite a bit of free time there as POTUS.
Trump has stated that he's resigned his positions from all of his businesses. However, he has not divested from holdings, leading to continued ethics concerns.
[image via Shutterstock]
–
Follow Justin Baragona on Twitter: @justinbaragona
Have a tip we should know? tips@mediaite.com