The New York Times Has Co-Opted 'Alternative Facts' and Turned It Into a Marketing Slogan
Turning insults and soundbites from Donald Trump and his team into subscriptions and sales is a trick a number of publications have learned to pull in the weeks since he won the presidential election.
Vanity Fair sold subscriptions when Trump insulted them in December and Buzzfeed turned his "failing pile of garbage" remark into t-shirts, bumper stickers, and even a trash can. The New York Times has now started added their own twist to what is shaping up to be a grand tradition.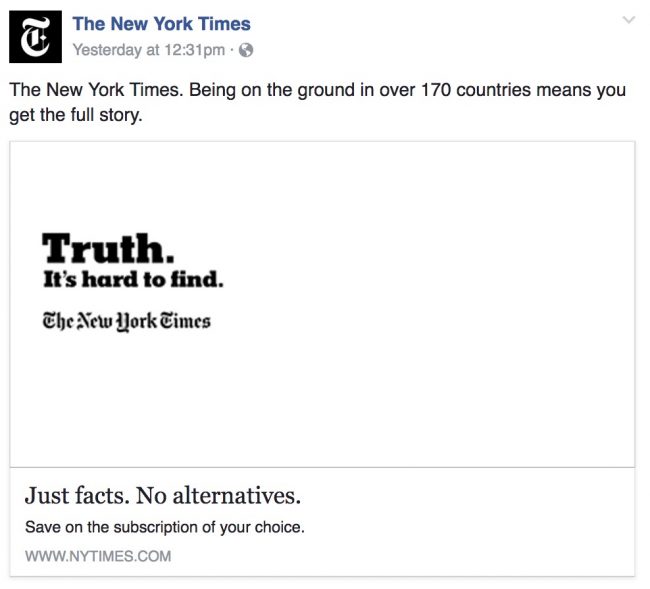 See, they're using Kellyanne Conway's now-infamous quip about "alternative facts" to argue — as many journalists have — that there is no such thing as, well, alternative facts. If the New York Times gets it their way. more people will subscribe to them in order to get real facts.
[image: screengrab]
Have a tip we should know? tips@mediaite.com