Trump Demands Fox Save Jeanine Pirro from 'Radical Left Democrats': 'Stop Working Soooo Hard on Being Politically Correct'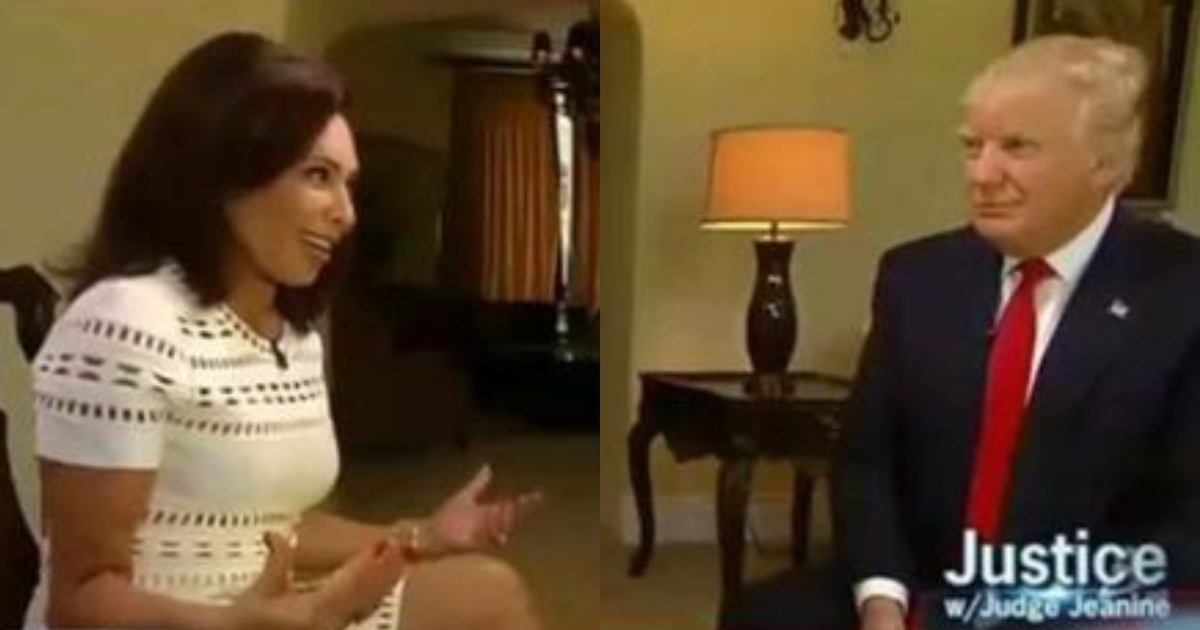 On Saturday night, Judge Jeanine Pirro was conspicuously absent from her normal time slot on Fox News Channel. And on Sunday morning the network's biggest fan had something to say about.
President Donald Trump wants Pirro back on the air, he tweeted Sunday morning, tagging Fox News with his programming guidance. Fox must "stay strong" said the President, and "fight back with vigor" against being "politically correct."
Bring back @JudgeJeanine Pirro. The Radical Left Democrats, working closely with their beloved partner, the Fake News Media, is using every trick in the book to SILENCE a majority of our Country. They have all out campaigns against @FoxNews hosts who are doing too well. Fox …..

— Donald J. Trump (@realDonaldTrump) March 17, 2019
….must stay strong and fight back with vigor. Stop working soooo hard on being politically correct, which will only bring you down, and continue to fight for our Country. The losers all want what you have, don't give it to them. Be strong & prosper, be weak & die! Stay true….

— Donald J. Trump (@realDonaldTrump) March 17, 2019
….to the people that got you there. Keep fighting for Tucker, and fight hard for @JudgeJeanine. Your competitors are jealous – they all want what you've got – NUMBER ONE. Don't hand it to them on a silver platter. They can't beat you, you can only beat yourselves!

— Donald J. Trump (@realDonaldTrump) March 17, 2019
Pirro's absence is conspicuous and, in the President's mind, related to political correctness, on account of her comments a week ago regarding Rep. Ilhan Omar. Pirro said in her monologue on March 9th that Omar is "sharia compliant" and suggested Omar's adherence to that was "antithetical to the constitution."
Fox News later issued a statement condemning those remarks.
Trump has praised Pirro on several occasions, and she has in turn stumped for him during the run-up to the midterms.
[Featured image via screengrab]
—
Follow Caleb Howe (@CalebHowe) on Twitter
Have a tip we should know? tips@mediaite.com