Trump Pardons Oregon Ranchers Who Inspired Bundy Militia Occupation of Wildlife Refuge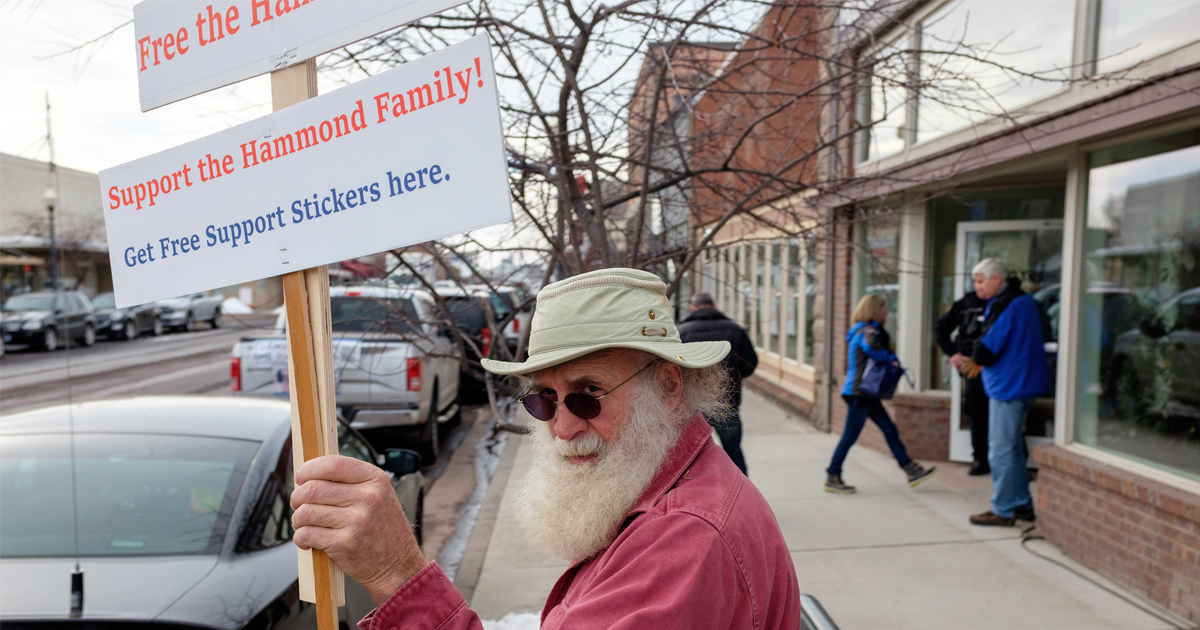 The White House just announced that President Donald Trump has issued pardons to Dwight Lincoln Hammond Jr and Steve Hammond. The two Oregon ranchers were imprisoned in 2012 for arson, in a fire that encroached on Federal lands, and the incident is commonly viewed as a precursor to the Bundy family's infamous stands against the government.
NEW: @POTUS issues full pardons for Oregon ranchers Dwight and Steven Hammond who were embroiled in the Bundy/compound takeover dispute of 2014 pic.twitter.com/hbP0R3QejU

— Saagar Enjeti (@esaagar) July 10, 2018
In 2014, Cliven Bundy held an armed standoff with federal law enforcement when he and his family refused to pay federal grazing fees from the Bureau of Land Management (BLM). Years later, the Hammond case prompted Bundy's sons, Ammon and Ryan, to lead an armed, anti-government militia that took over the Malheur National Wildlife Refuge for a month.
The White House's statement on the pardon makes note of how a jury dropped several of the charges leveled against the Hammonds, and it also calls their sentencing an "overzealous" and "unjust" endeavor of the Obama administration.
"The evidence at trial regarding the Hammonds' responsibility for the fire was conflicting, and the jury acquitted them on most of the charges," said the White House. "The Hammonds are devoted family men, respected contributors to their local community, and have widespread support from their neighbors, local law enforcement, and farmers and ranchers across the West. Justice is overdue for Dwight and Steven Hammond, both of whom are entirely deserving of these Grants of Executive Clemency."
[Photo via Getty Images]
— —
>> Follow Ken Meyer (@KenMeyer91) on Twitter
Have a tip we should know? [email protected]