Trump Reportedly Complained About Spending Too Much on Aid for Puerto Rico to GOP Senators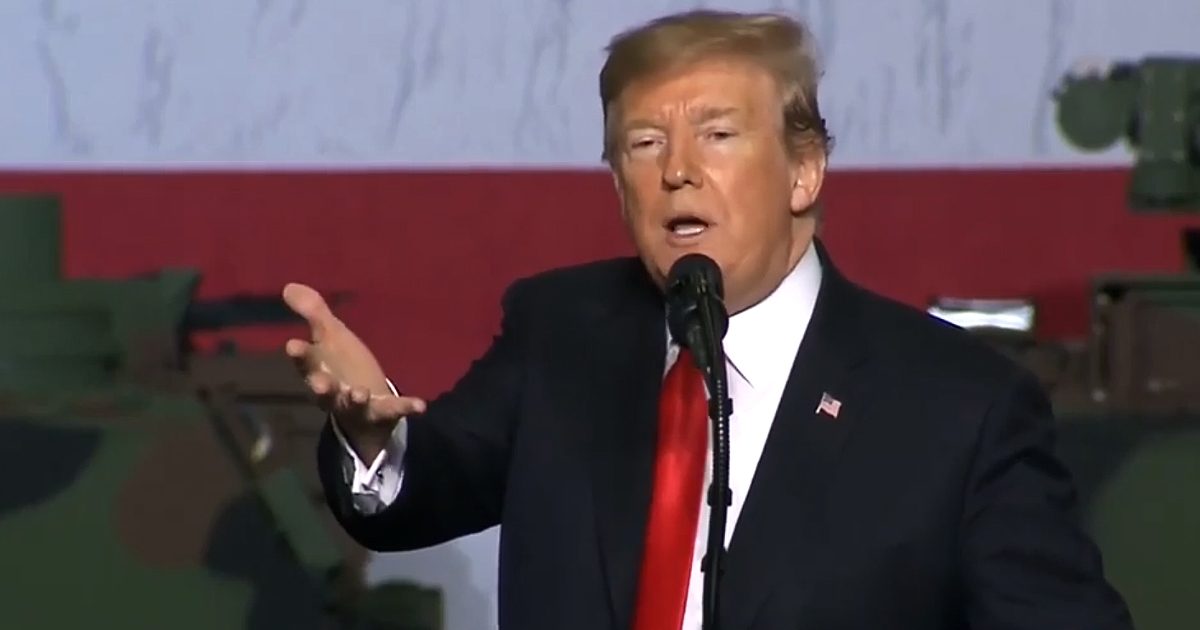 President Donald Trump reportedly complained about the U.S. relief spending in Puerto Rico to help with hurricane damage, ranting to Republican Senators over lunch today about the allocation of those aid funds, per the Washington Post.
Trump — who previously disputed the Hurricane Maria death toll in Puerto Rico by falsely claiming it was actually much lower than 3,000 deaths — told GOP lawmakers that the island territory received too much money from the government for relief, especially when compared to states hurt by hurricanes recently. The president went so far as to claim that Texas received $29 billion in aid and South Carolina was given $1.5 billion, while Puerto Rico took in $91 billion in relief funds.
The Post reported that it is unclear where Trump got these numbers from, as it is hard to track such spending due to the many different ways such funds are spent, but his comments follow the president's trend of raging about spending in Puerto Rico.
After Hurricane Maria in 2017 ravaged the territory, Puerto Rico was granted additional aid, which ran out this month. Besides money for food stamps, the Trump administration is now attempting to stop all other additional aid from going to the island, as he believes the money would be better spent in the states.
Shortly after Hurricane Maria hit in October 2017, Trump warned that the federal government cannot help Puerto Rico "forever."
…We cannot keep FEMA, the Military & the First Responders, who have been amazing (under the most difficult circumstances) in P.R. forever!

— Donald J. Trump (@realDonaldTrump) October 12, 2017
[image via screengrab]
Have a tip we should know? tips@mediaite.com