John Kelly Reportedly Astonished When Trump Said He Thought Chairman of Joint Chiefs Made 5 Million Per Year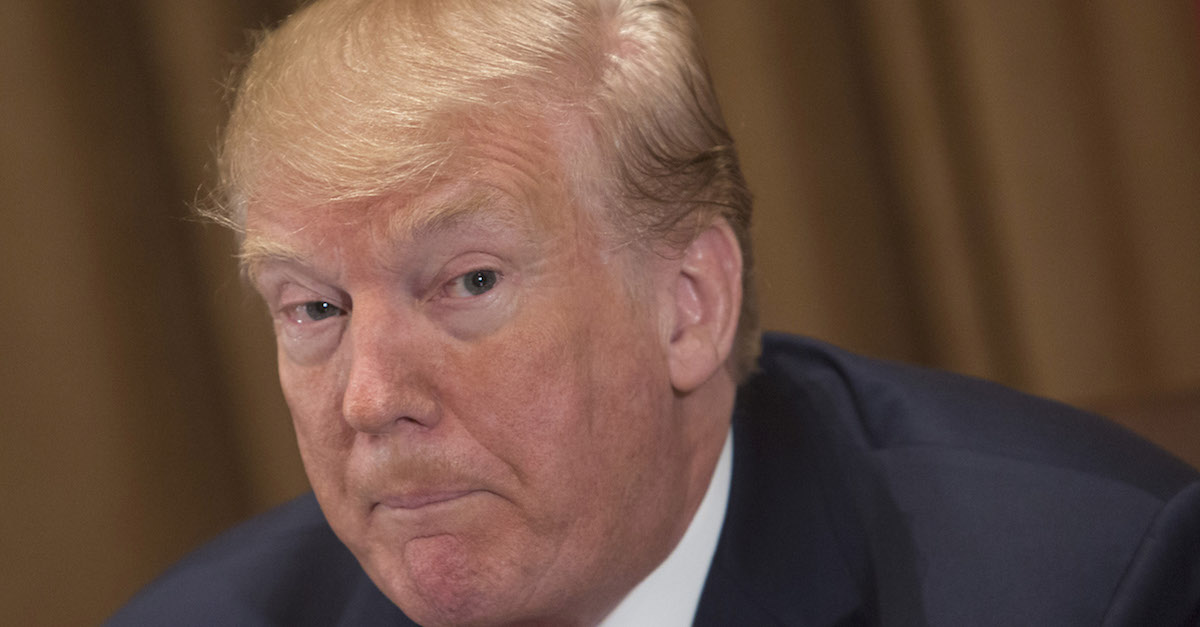 President Donald Trump doesn't appear too clued in on the federal budget, according to a new Washington Post report in which he's said to have assumed the chairman of the Joint Chiefs of Staff rakes in millions per year.
The article published Sunday states that Chief of Staff John Kelly once asked the president just how much Gen. Joseph Dunford earns, and Trump replied with a staggering assumption of $5 million. In reality, he makes under $200,000, Kelly pointed out. The story was relayed to the Post by insiders who'd heard the anecdote from Kelly himself.
Upon finding out Dunford's actual salary, the Post reported, Trump suggested Kelly be awarded a substantial raise and stars for his uniform.
Last January, a Sunday Times article noted that the pay for the equivalent of Dunford's position in Britain was nearly double.
The Times estimated Dunford's annual salary to be just over $171,000, along with a significantly smaller personal allowance.
Featured photo by Chris Kleponis – Pool/Getty Images)
Have a tip we should know? [email protected]