Trump Responds to UC Berkeley Riots by Floating Sweeping Threat: 'NO FEDERAL FUNDS'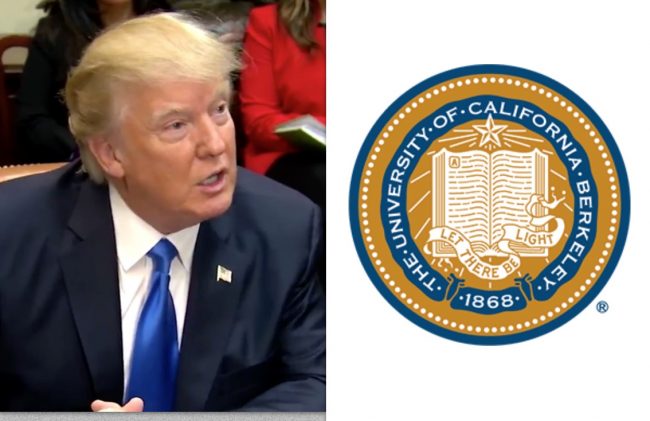 Early Thursday morning, President Donald Trump floated the possibility of withholding federal funds from UC Berkeley after students at the California school rioted on campus in response to a planned speech by conservative provocateur Milo Yiannopoulos.
The riots took place last Wednesday, forcing school officials to cancel the planned speech by the controversial Breitbart editor, who has used his celebrity to rail against everything from feminism to the liberal left's fear of free speech. In response, POTUS took to Twitter to rail against the school's "violence on innocent people."
If U.C. Berkeley does not allow free speech and practices violence on innocent people with a different point of view – NO FEDERAL FUNDS?

— Donald J. Trump (@realDonaldTrump) February 2, 2017
Yiannopoulos' speech was intended to speak out against "sanctuary campuses," better known as the coddling of ideas and the hyper safe space culture. UC Berkeley police told students to vacate the areas of protest immediately, and reports indicate that police warned students that their resources included, "chemical agents, batons and less lethal munitions."
A Walgreens near the campus was spray-painted with the words, "Kill Fascists," "Kill Trump," and "Fuck Milo," and adjacent ATM machines were smashed by rioters.
The Breitbart editor took to his own Facebook page late Wednesday in direct response to the growing protests:
"One thing we do know for sure," he wrote. "[T]he Left is absolutely terrified of free speech and will do literally anything to shut it down."
According to Berkeley's research numbers, the school receives, "well over half a billion dollars in research and other support from external sources." The school continues, "The federal government provided 55 percent of these funds, and California state agencies and other government sources, industry, and the nonprofit sector supplied the rest," publishing this chart to demonstrate the federal dollars that aid the school in additional research each fiscal year.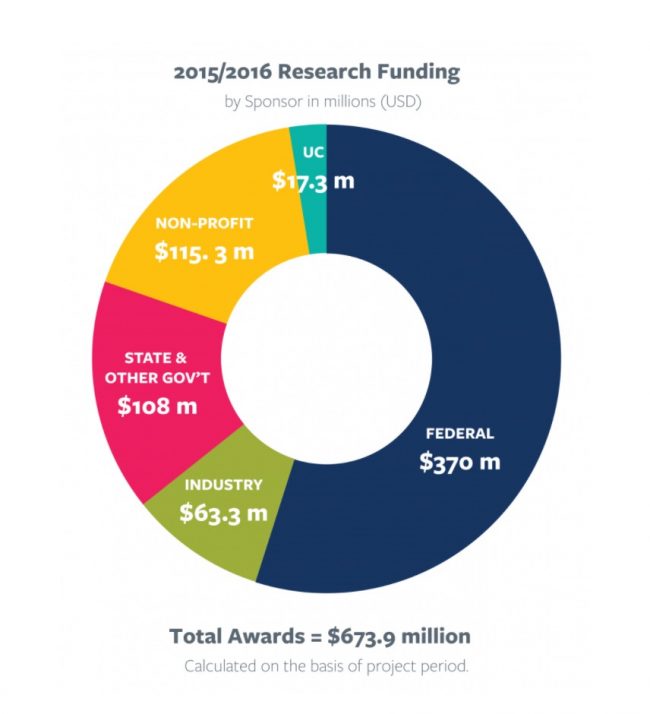 Have a tip we should know? tips@mediaite.com