Trump Weighs in on New Kaepernick Ad: Nike is a 'Tenant' of Mine Paying 'A Lot of Rent'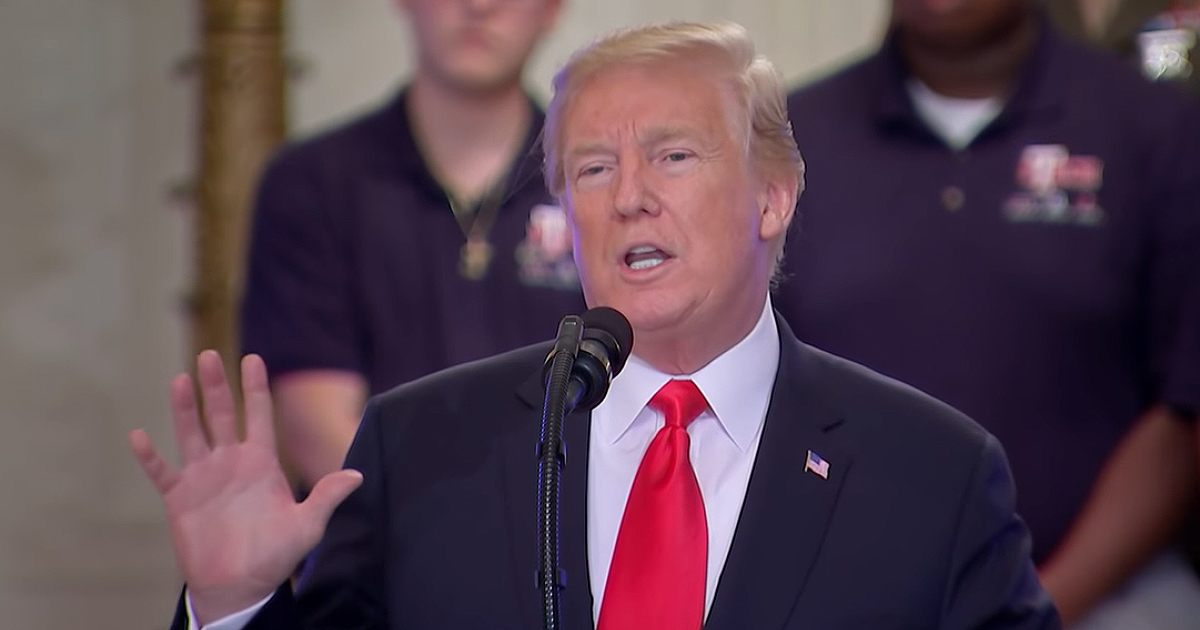 President Donald Trump appeared to explain why he hasn't attacked Nike yet for partnering with former NFL quarterback Colin Kaepernick today, as he told the Daily Caller that "Nike is a tenant of mine."
Over the weekend, Nike announced that it's 30th anniversary "Just Do It" campaign would focus on Kaepernick, who claims he was forced out of the league for protesting police brutality by kneeling during pregame national anthems. Conservative were quick to attack Nike for the advertisement push — which shows Kaepernick alongside the quote, "Believe in something. Even if it means sacrificing everything." — with some even burning their Nike shoes and cutting the swoosh logo off their socks and shorts.
Surprisingly, Trump did not immediately join in on the attacks, but told the Daily Caller today, "I think it's a terrible message. Nike is a tenant of mine. They pay a lot of rent."
The former real estate investor remark about Nike paying him rent is a reference to the location of Niketown New York.
Trump continued:
"But I think it's a terrible message that they're sending and the purpose of them doing it, maybe there's a reason for them doing it, but I think as far as sending a message, I think it's a terrible message and a message that shouldn't be sent. There's no reason for it… As much as I disagree with the Colin Kaepernick endorsement, in another way — I mean, I wouldn't have done it."
"In another way, it is what this country is all about, that you have certain freedoms to do things that other people think you shouldn't do," he added. "But I personally am on a different side of it."
Trump sparked a mini culture war last year after he attacks NFL players for protesting police brutality while in uniform, calling the athletes that do kneel for the anthem sons of bitches.
[image via screengrab]
Follow the author on Twitter (@calebecarma).
Have a tip we should know? tips@mediaite.com