Twitter Blows Up Over Anthony Kennedy's Retirement from the Supreme Court: 'Holy Sh*t'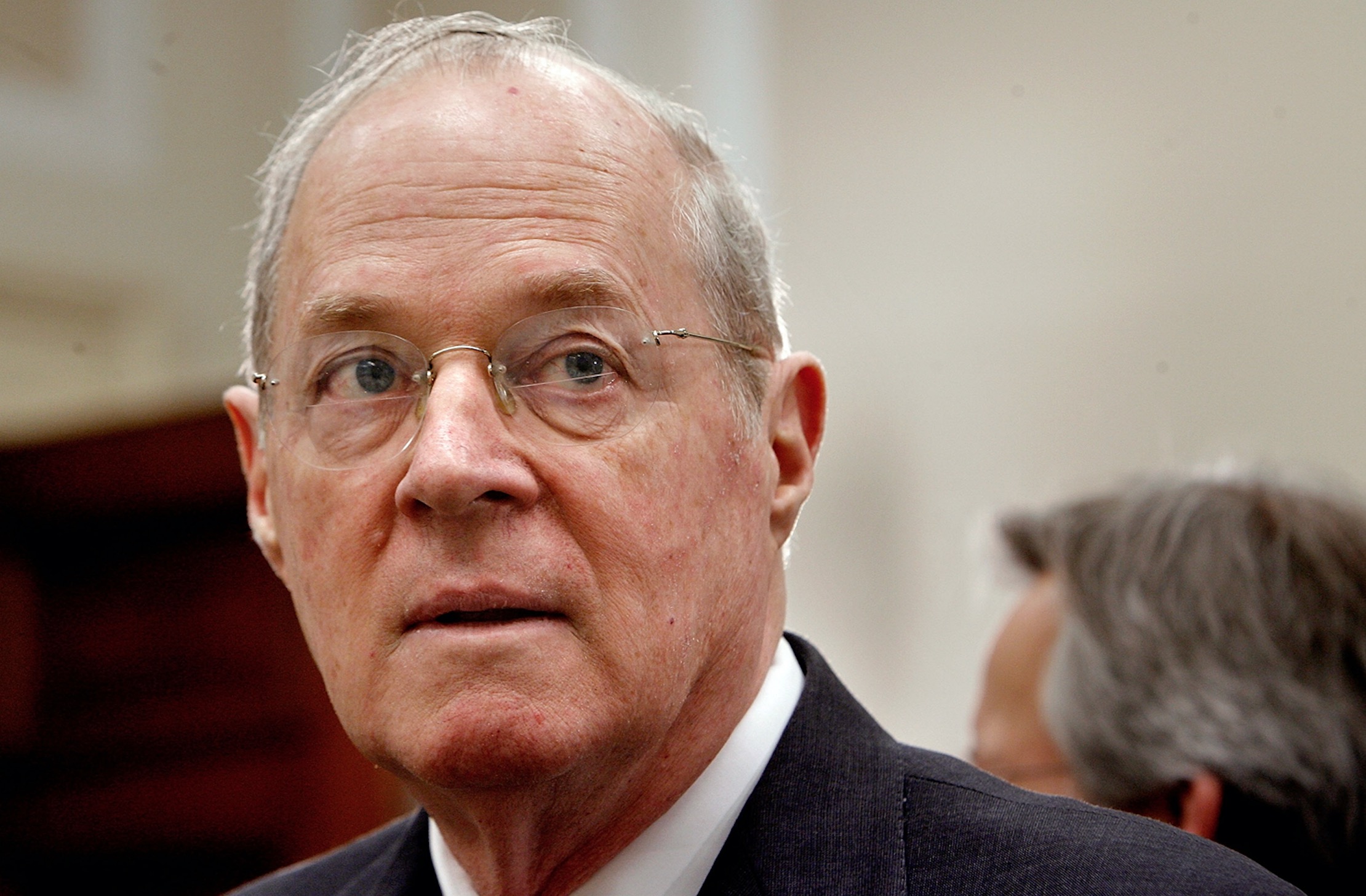 Anthony Kennedy has confirmed that he will soon retire from the Supreme Court, and the news has thrown Twitter into overdrive as people consider the major connotations of this development.
Kennedy was known as a swing voter on the bench, and since President Trump will have a chance to nominate his replacement, it means SCOTUS is about to see a monumental and long-lasting shift in how it will rule on cases. As such, there's a lot to be said here.
Naturally: Trumpworld is celebrating the news.
OMG! Just when you thought this week couldn't get more lit… I give you Anthony Kennedy's retirement from #SCOTUS

— Donald Trump Jr. (@DonaldJTrumpJr) June 27, 2018
Thank the Good Lord. https://t.co/VNXGlMyj8S

— Sebastian Gorka DrG (@SebGorka) June 27, 2018
Justice Kennedy retiring – great opportunity to make America great again!

— Jeanine Pirro (@JudgeJeanine) June 27, 2018
Liberals on Kennedy's retirement: pic.twitter.com/nSsiLXByE5

— Benny (@bennyjohnson) June 27, 2018
Others wondered who Trump could nominate to Kennedy's seat:
Justice Andrew Napalitano

— Colby Hall (@colbyhall) June 27, 2018
Here's hoping The Federalist Society still has the juice they need in the White House to overcome Trump's instinct to own the libs with "Associate Justice Jeanine Pirro."

— Noah Rothman (@NoahCRothman) June 27, 2018
Justice Thanos. No, wait. That would be if Hillary won. (ducks)

— John Podhoretz (@jpodhoretz) June 27, 2018
The next justice is Dinesh D'Souza

— Allahpundit (@allahpundit) June 27, 2018
Maybe he'll put Bill Shine on the court.

— Chris Hayes (@chrislhayes) June 27, 2018
And then there's the mix of analysis, snarky commentary and freakout from the Trump critics.
Anthony Kennedy is retiring. Abortion will be illegal in twenty states in 18 months. #SCOTUS

— Jeffrey Toobin (@JeffreyToobin) June 27, 2018
Timing of Kennedy's retirement couldn't be any fruitful for Republicans. Very likely to rally Rs turnout for the midterms, bring up issues that play to the GOP's advantage in Senate battlegrounds.

— Josh Kraushaar (@HotlineJosh) June 27, 2018
This absolutely changes everything. Everything. https://t.co/F5yoiXCPTN

— Ben (@BenHowe) June 27, 2018
We. Were. Warned.

— John Iadarola (@johniadarola) June 27, 2018
About the last thing our politics can handle is an open SCOTUS vacancy and Kennedy's seat no less. Let's hope I'm wrong.

— Chuck Todd (@chucktodd) June 27, 2018
If you need me I'll be down by the beach stripping off my clothes and walking into the ocean. https://t.co/4PK8UImSje

— Gary Whitta (@garywhitta) June 27, 2018
This would be the single biggest political and policy earthquake in many of our lifetimes and it's completely on the table. https://t.co/LQfcq4wxGX

— Benjy Sarlin (@BenjySarlin) June 27, 2018
Welp. The Supreme Court is about to shift hard right. Kennedy knows this. Things are about to go from really bad to even worse. Thank all your "moderate" friends who thought Trump and Hillary were the same though. https://t.co/HApVCa6dGQ

— Travon Free (@Travon) June 27, 2018
i wish i had even the smallest amount of faith that chuck schumer would fight even half as dirty as mcconnell did

— Ashley Feinberg (@ashleyfeinberg) June 27, 2018
Jesus … well America … you had a nice run https://t.co/bbUSpu2yue

— Kurt Bardella (@kurtbardella) June 27, 2018
Good luck trying to eat at the Red Hen ever again, Anthony Kennedy.

— Stephen Miller (@redsteeze) June 27, 2018
Thank you progressives for making Kennedy realize the Supreme Court can't fix everything. Trump's unhinged rants kept him last year. Your antics this year helped him decide it was time to leave.

— Erick Erickson (@EWErickson) June 27, 2018
holy shit pic.twitter.com/MlmqAVojDm

— Ken Klippenstein (@kenklippenstein) June 27, 2018
[Image via Getty]
— —
>> Follow Ken Meyer (@KenMeyer91) on Twitter
Have a tip we should know? tips@mediaite.com