Twitter Blows Up Over Trump's Demand for Sessions to End Mueller Probe: 'The Definition of Obstruction of Justice'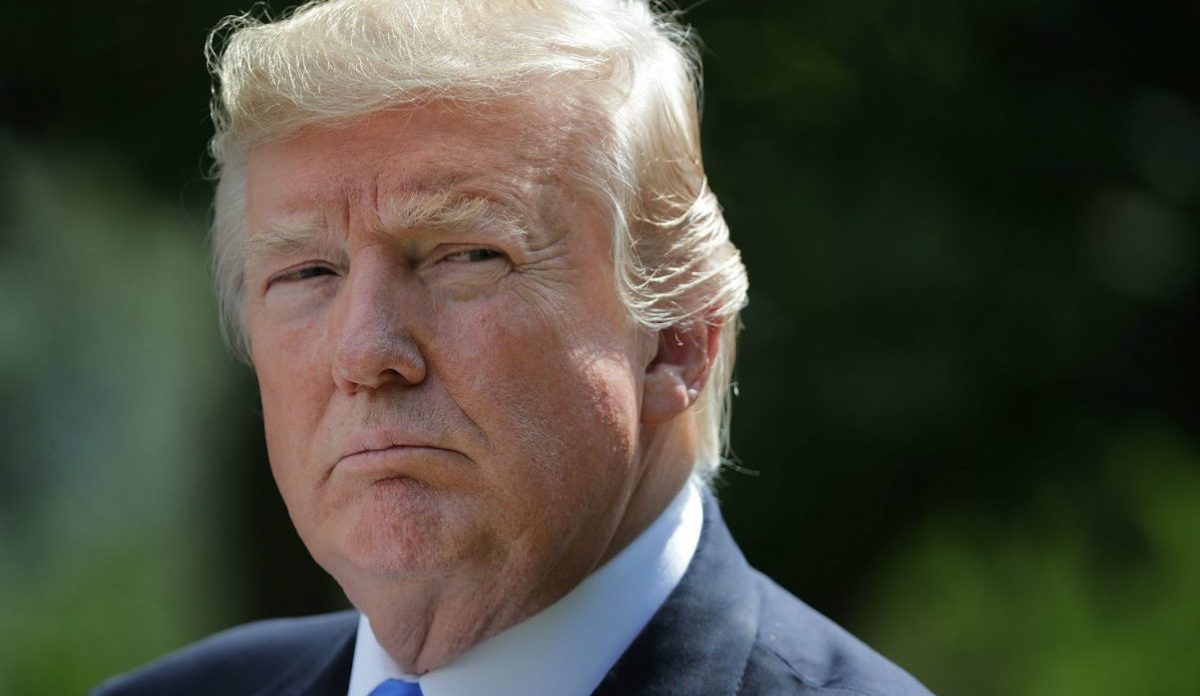 Political observers recoiled on Wednesday after President Trump blatantly called on Attorney General Jeff Sessions to terminate Robert Mueller's Russia investigation.
Trump's attacks on the special counsel have grown a lot more explicit in the last few days, but he just went a Twitter warpath again where he slammed Peter Strzok, the "Angry Democrats" on Mueller's team, and the investigation into Paul Manafort. The crescendo of his latest tweets, however, was this one, demanding Sessions un-recuse himself and kill the "rigged witch hunt."
..This is a terrible situation and Attorney General Jeff Sessions should stop this Rigged Witch Hunt right now, before it continues to stain our country any further. Bob Mueller is totally conflicted, and his 17 Angry Democrats that are doing his dirty work are a disgrace to USA!

— Donald J. Trump (@realDonaldTrump) August 1, 2018
In light of Trump's demand that the Justice Department stop investigating him and his campaign, the Twitterverse has a few things to say about this. As you can see, the reactions are a mix of shock, mockery, and accusations of obstructing justice.
Is it already time for the monthly shaming of Jeff Sessions? https://t.co/BzyN8Gt1R7

— Leon Wolf (@LeonHWolf) August 1, 2018
SIREN: This is a first. Trump directly calling on his Attorney General to end the Russia investigation. https://t.co/lYDjPwWrbt

— Peter Alexander (@PeterAlexander) August 1, 2018
For the first time, Trump makes the subtext of his attacks on Sessions explicit.

"Stop this Rigged Witch Hunt right now" is as close to an order as anything I've heard Trump say. https://t.co/MhHOZJKXsg

— Abby D. Phillip (@abbydphillip) August 1, 2018
The most aggressive assault on Mueller from the president yet. And the number of "angry Democrats" has grown to 17 apparently. https://t.co/Pv3RKl7Dqq

— Kyle Cheney (@kyledcheney) August 1, 2018
Mueller looks up from his notes.

Takes a screen shot.

Goes back to his notes. https://t.co/qWjjbSdXyu

— Bradley P. Moss (@BradMossEsq) August 1, 2018
Sometimes the obstruction is right out in the open, part 100. https://t.co/d3uMcxKuVK

— Matthew Miller (@matthewamiller) August 1, 2018
Trump just called on Jeff sessions to fire Mueller.

Whatever the Trump people got wind of that Mueller has, it must be good. Because the freak out has gone to Defcon 1 in the last few days. https://t.co/k8iaypg7pI

— John Aravosis (@aravosis) August 1, 2018
Demanding your Attorney General to stop a criminal investigation into your own campaign is the definition of obstruction of justice. https://t.co/ht1WIvDI6T

— Zac Petkanas (@Zac_Petkanas) August 1, 2018
Recall that congressional Republicans have repeatedly insisted that Mueller protection legislation is unnecessary because Trump would not fire Mueller. https://t.co/od6ZtaHl4E

— Susan Hennessey (@Susan_Hennessey) August 1, 2018
Guilty, guilty, guilty. Every tweet makes you look guilty. https://t.co/6KaAFeZNF2

— Bob Cesca (@bobcesca_go) August 1, 2018
INT ROBERT MUELLER'S OFFICE – DAY

AIDE
Sir. You need to see this.

CUT TO A COMPUTER SCREEN

MUELLER
Wait… he…

AIDE
Yes, sir, it's amazing.

MUELLER
We're here building an obstruction of justice case and…

AIDE
He just tweeted it out.

MUELLER
My. God. https://t.co/GOUhcHPJR7

— Oliver Willis (@owillis) August 1, 2018
[Photo via Getty Images]
— —
>> Follow Ken Meyer (@KenMeyer91) on Twitter
Have a tip we should know? [email protected]