Twitter is Rightly Disgusted by Gushers' Vile New Deep-Fried Monstrosity They Call 'Perfection'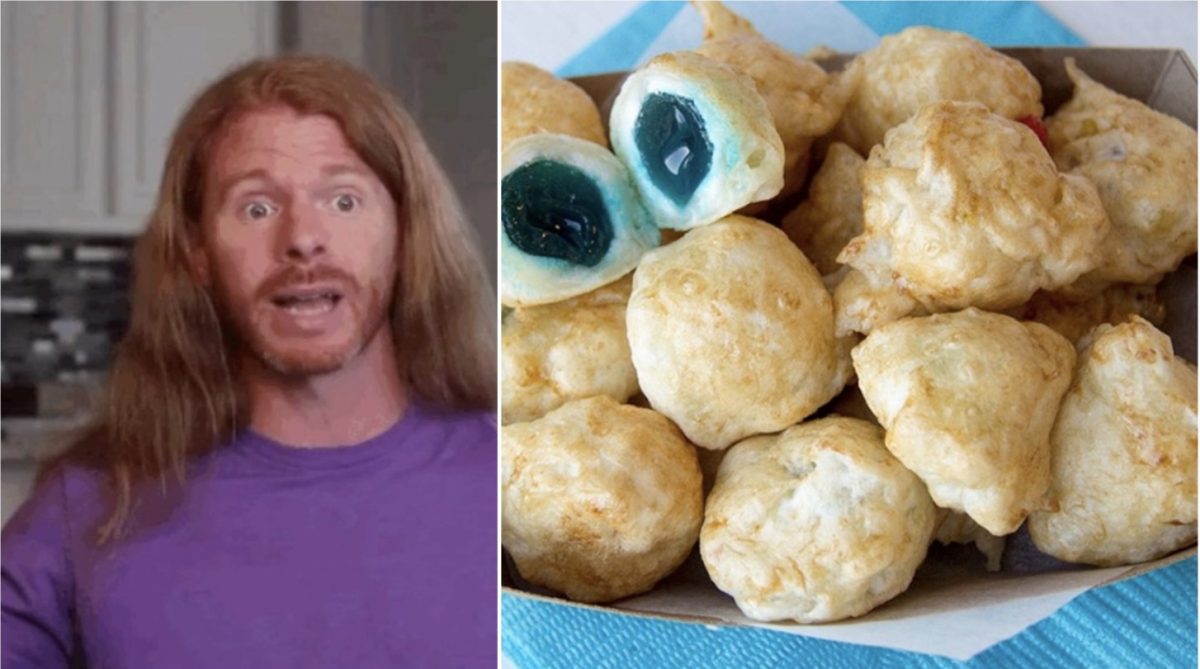 The mad scientists of Fruit Gushers have taken things too far with their latest monstrosity which they dubbed "deep-fried perfection."
Essentially a sugary blue ooze surrounded by greasy dough, the folks at Gushers debuted their deep-fried creation on Twitter.
Deep fried perfection pic.twitter.com/nGP0IPc1JW

— Gushers (@gushers) August 14, 2018
A few said that they would be willing to taste the balls of ooze.
Not gonna lie. I'd try. https://t.co/trF3SkVNmd

— Andrew Kirell (@AndrewKirell) August 17, 2018
Most on Twitter, however, rightly panned the vile frankenfood.
Oh my god https://t.co/YXZxXneabl

— Brian J. Manzullo (@BrianManzullo) August 17, 2018
— Woofin (@QuitWoofin) August 17, 2018
every single day we stray further from God's light.

every. single. day. https://t.co/JEJ0821LH4

— A West (@ayyy_west) August 17, 2018
blocked and reported https://t.co/LE5PmSkZcW

— Payton Knobeloch (@MaybeNotPayton) August 17, 2018
This is violence. https://t.co/pBZXbiGy7o

— Benjamin Freed (@brfreed) August 17, 2018
— William Norman (@WilliamNorman) August 17, 2018
I legit almost threw up. https://t.co/0mqk16B53T

— Craig Bro Dude (@CraigSJ) August 17, 2018
i thought these were tide pods and got real excited https://t.co/e60FNYZUBq

— Scaachi (@Scaachi) August 17, 2018
The folks at Gushers, though, were not dissuaded by so much Twitter hate for their deep-fried blue ooze balls.
On Friday, they snarked back with a meme of their own to counter all those calling them Tide Pod look-a-likes, urging folks to call 911 to report the crime and otherwise showing their disgust for their blue food freak masquerading as a snack.
The meme read: "What a revolutionary concept."
When people use any of the following jokes on this tweet:
-are those Tide Pods?
-this ain't it
-call the fbi/911/police/etc
-delete this pic.twitter.com/13ckiUwnS1

— Gushers (@gushers) August 17, 2018
[images via Twitter]
Have a tip we should know? [email protected]