Twitter Rallies Behind Tomi Lahren After A Drink Was Thrown At Her: 'This is Deplorable Behavior'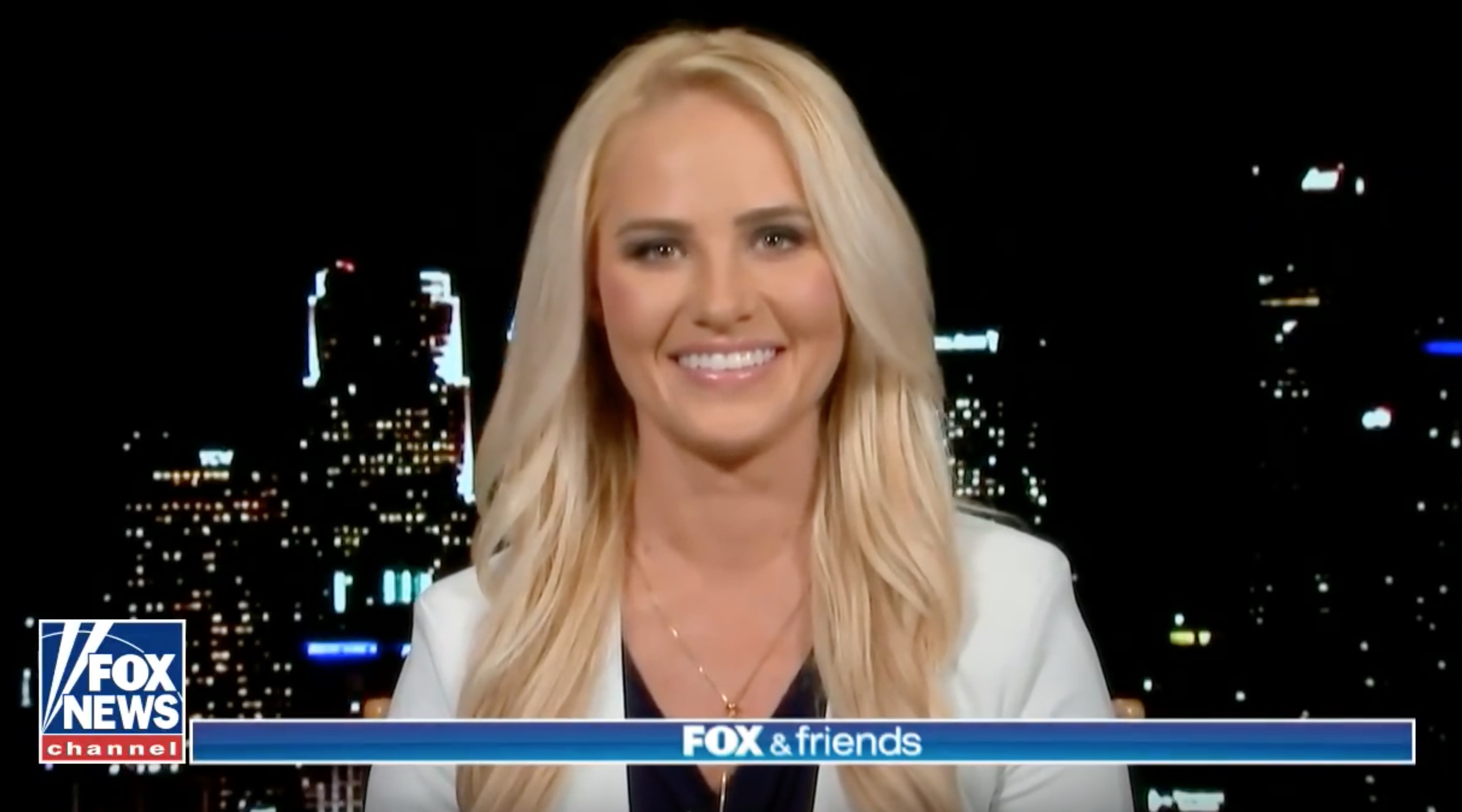 Tomi Lahren received bipartisan support on Twitter after she was accosted by an angry patron at a Minneapolis restaurant over the weekend.
A video went viral of the Fox News contributor being verbally cursed out by diners while eating with her mother and someone even threw their drink at her.
Many among blue-check Twitter came to Lahren's defense, most notably Kathy Griffin.
I couldn't disagree more with @TomiLahren, but I don't think it's cool to resort to physical actions to make your point.

The first amendment is a beautiful thing – use it. https://t.co/Yx8obh0aH0

— Kathy Griffin (@kathygriffin) May 23, 2018
You don't have to like or respect Tomi Lahren to realize this is deplorable behavior that should be condemned by all sides. https://t.co/kJ4X1Fk8cQ

— (((AG))) (@AG_Conservative) May 23, 2018
Everyone who follows us knows that we are no @TomiLahren fans, we believe she is bad for the conservative movement, stands for nothing, and has nothing to offer.

But this is wrong and disgusting! End of story. https://t.co/VrbC8I3AaQ

— The Reagan Battalion (@ReaganBattalion) May 23, 2018
@TomiLahren I may not agree with a lot of views you have but I enjoy the fact that you have them and I live in a country where you are allowed to do so.
Keep doing you boo.

— IG: @IAmTehran (@IAmTehran) May 22, 2018
Can't stomach her but this behavior doesn't work… we need to elevate our position not throw drinks at her. Nah.

— Jaime Primak (@JaimePrimak) May 23, 2018
NO ONE has the right to throw a drink in ANYONE's face, not even @TomiLahren as much as I get how much you dislike her, this is America b/c everyone can live freely regardless of what they say about anything. #FreeSpeech #2WayStreet

— Jason Dottley (@JasonDottley) May 22, 2018
Lahren took to Twitter Tuesday even to express her gratitude for the support, "even from those who normally dislike" her.
I appreciate the words of support- even from those who normally dislike me. Free speech is a gift- no need to resort to that kind of attack. I'll discuss the restaurant incident on @foxandfriends tomorrow morning.

— Tomi Lahren (@TomiLahren) May 23, 2018
[image via screengrab]
Have a tip we should know? tips@mediaite.com