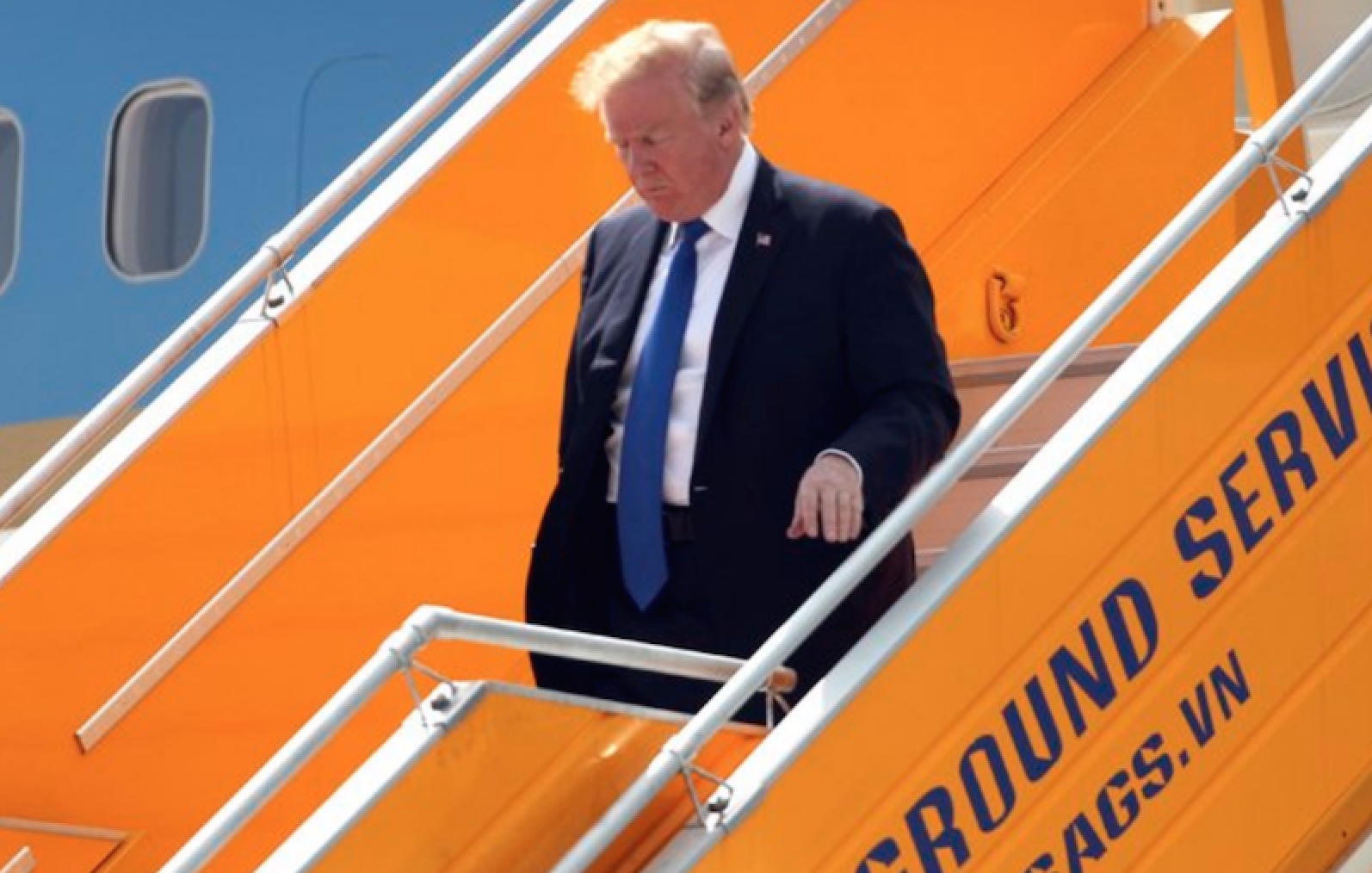 President Donald Trump touched down in Vietnam today, as part of his whirlwind trip through Asia, and even found the time to share a few words with Vladimir Putin.
The country is something of a sore spot for the president, as he received five deferments during the Vietnam War, thus avoiding serving in the military. Four of these deferments were because he was in college and one was for medical reasons, as he had recently been diagnosed with a bone spur. These deferments became a major point of contention during the 2016 election, first by his Republican primary opponents and then by Hillary Clinton.
Twitter was quick to dredge up accusations that Trump's bone spur was "fake news," with many making note that, 42 years after the Vietnam War drew to a close, our president finally heeded the call to serve.
The president arrived in Vietnam to attend the Asia-Pacific Economic Cooperation meetings, where he delivered a speech, delcaring "We are not going to let the United States be taken advantage of anymore."
Trump also used the visit to Vietnam to mark Veterans Day in this country, which is Saturday, meeting with several vets and calling them "tough, smart cookies."
Incidentally, Trump is well liked in the Asian country. According to the Pew Research Center, Vietnam is among seven out of 37 surveyed countries where a majority of the population expressed admiration for the politician.
There is even a Trump-themed bar in Da Nang, complete with a snazzy neon sign and multiple pieces of artwork commemorating our president.
[image via screenshot]
—
Follow Lawrence Bonk (@sidescrollers) on Twitter
Have a tip we should know? tips@mediaite.com