Twitter Users Are Hilariously Making Suggestions of Events That Are #SaferThanATrumpRally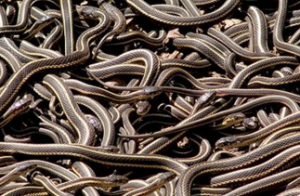 By now, you know that Donald Trump has been throwing campaign rallies that have a tendency to end up violent. Some have been more violent than others but pundits have been speaking out more and more in recent days. Now, regular old Twitter users are speaking out, too.
On the social media site, the hashtag #SaferThanATrumpRally is trending. Users are proposing situations that are pretty dangerous, then labeling them with the tag to highlight how unsafe they think Trump rallies really are.
Some take on contentious social issues.
Yikes:
Lettin' Cosby whip you up a latte. #SaferThanATrumpRally pic.twitter.com/Utrl6Pcy20

— Jenét Morrow (@JenetAllDay) March 21, 2016
This one references Eric Garner and police brutality in communities of color:
Selling loose cigarettes in NYC. #SaferThanATrumpRally

— Davon Magwood (@davonmagwood) March 21, 2016
And Flint's water crisis made an appearance:
#SaferThanATrumpRally Republican-controlled water. pic.twitter.com/4PXf5GDp9Z

— The Baxter Bean (@TheBaxterBean) March 21, 2016
Others are funny riffs on pop cultural trends or well-known media.
Here's one that calls back to Kanye West exemplifying Drake's "trigger fingers turn to Twitter fingers" line over the past few weeks:
Being the subject of a Kanye twitter rant #SaferThanATrumpRally pic.twitter.com/HMD33qhRFE

— Shredda (@ShreddaSosa) March 21, 2016
For those who think the current election field looks like a horror movie:
Walking around Crystal Lake at night in high heels. #SaferThanATrumpRally pic.twitter.com/Ij2mDyYp4d

— TheFOO (@PolitiBunny) March 21, 2016
Don't just look at this selection, though. Here is an infinite scroll of real-time tweets using the tag:
Have fun reading all the tweets! It's definitely #SaferThanATrumpRally.
[image via screengrab]
For more from Lindsey, follow her on Twitter.
Have a tip we should know? tips@mediaite.com