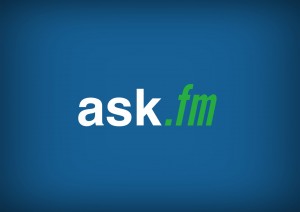 The war against ISIS includes the online frontier of social media, where supporters and account holders routinely praise the Islamic State's terrorism and violent machinations. Many have tried to combat the terrorist organizations on these digital terms, including the U.S. State Department.
Gizmodo reports that a panel of experts "had serious questions about whether the U.S. government should be involved in overt messaging at all," according to a U.S. official quoted in the Washington Post. What kinds of questions, and why shouldn't the U.S. try to tackle ISIS via social media?
Considering the effectiveness (or lack thereof) of the anti-ISIS campaign launched by the State Department in 2013, it's no wonder branding experts had doubts about the government's "Think Again Turn Away" campaign on Ask.fm. Sure, the campaign exists on Twitter and other channels, but the Ask.fm account's attempts to answer users' questions about ISIS and terrorism are, erm, really bad.
Ask.fm's platform is simple. Users create accounts to ask and answer questions. Some are serious, while most are not. "Think Again Turn Away" did its best to try and answer as many ISIS-related questions as it possibly could.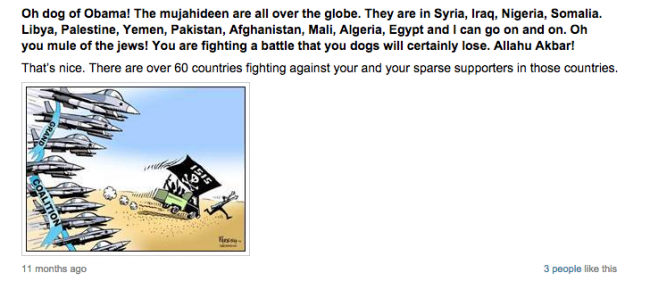 As Gizmodo points out, the State Department and ISIS have bantered back and forth via the campaign before. Yet as the panel concluded, this doesn't mean the campaign is at all effective in trying to curb the terrorist organization's efforts on social media.
Then again, considering the quality of the example answers above, the panel's recommendations come as no surprise.
[h/t Gizmodo]
[Image via screengrab]
— —
>> Follow Andrew Husband (@AndrewHusband) on Twitter
Have a tip we should know? tips@mediaite.com