Uber Exec: Let's Launch Smear Campaigns Against Journalists Who Criticize Us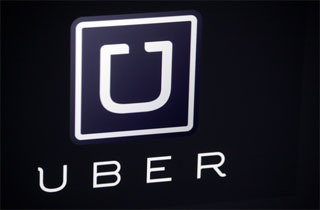 During a dinner with a group of New York City's elite, an Uber executive openly floated the idea of hiring opposition researchers to expose personal details about journalists who criticize the company, calling out one female reporter in particular and boasting that they could prove "a particular and very specific claim" about her private life.
A BuzzFeed editor who was invited to the dinner, and was not made aware that the dinner was off-the-record, caught Emil Michael's remarks. Michael, the company's senior vice president of business, discussed spending "a million dollars" on hiring four journalists and four "top" opposition researchers, specifically to push back against journalists who wrote articles casting Uber in a bad light — "your personal lives, your families," would be up for grabs. "Nobody would know it was us," he added.
In particular, he vented at Pando's Sarah Lacy, who had recently written a column criticizing the company for its perceived sexism, and not doing more to protect female Uber users from drivers:
At the dinner, Michael expressed outrage at Lacy's column and said that women are far more likely to get assaulted by taxi drivers than Uber drivers. He said that he thought Lacy should be held "personally responsible" for any woman who followed her lead in deleting Uber and was then sexually assaulted.

Then he returned to the opposition research plan. Uber's dirt-diggers, Michael said, could expose Lacy. They could, in particular, prove a particular and very specific claim about her personal life.

Michael at no point suggested that Uber has actually hired opposition researchers, or that it plans to. He cast it as something that would make sense, that the company would be justified in doing.
In a column published on Pando, a furious Lacy slammed Michael for threatening her family, and Uber for their callous attempts to steamroll its opponents with smear campaigns. "It's gone so far, that there are those in the company who don't even realize this is something you try to cover up. It's like a five-year-old pretending to be Frank Underwood," she wrote. "Only one with billions of dollars of assets at his disposal."
Lacy later added that Michael had called her personal cellphone to have an off-the-record conversation, which she refused. ("I'm not entirely sure how he got my phone number as I've never met or previously spoken with him," she noted.) He later emailed her and apologized for his remarks.
"I was at an event and was venting, but what I said was never intended to describe actions that would ever be undertaken by me or my company toward you or anyone else," he wrote. "I was definitively wrong and I feel terrible about any distress I have caused you. Again, I am sorry."
A spokeswoman for Uber distanced themselves from all of Michael's statements, adding that the company has a policy against employees looking at users' personal information. "Any such activity would be clear violations of our privacy and data access policies," Nairi Hourdajian said in an email to BuzzFeed. "Access to and use of data is permitted only for legitimate business purposes. These policies apply to all employees. We regularly monitor and audit that access." (BuzzFeed pointed out that, in fact, an Uber executive had once done that to one of their own journalists, without their express permission.)
[BuzzFeed]
[Image via 360b / Shutterstock.com]
—
>> Follow Tina Nguyen (@Tina_Nguyen) on Twitter
Have a tip we should know? tips@mediaite.com