UC Berkeley Mocked for Offering Counseling to Students Stressed By Ben Shapiro Speech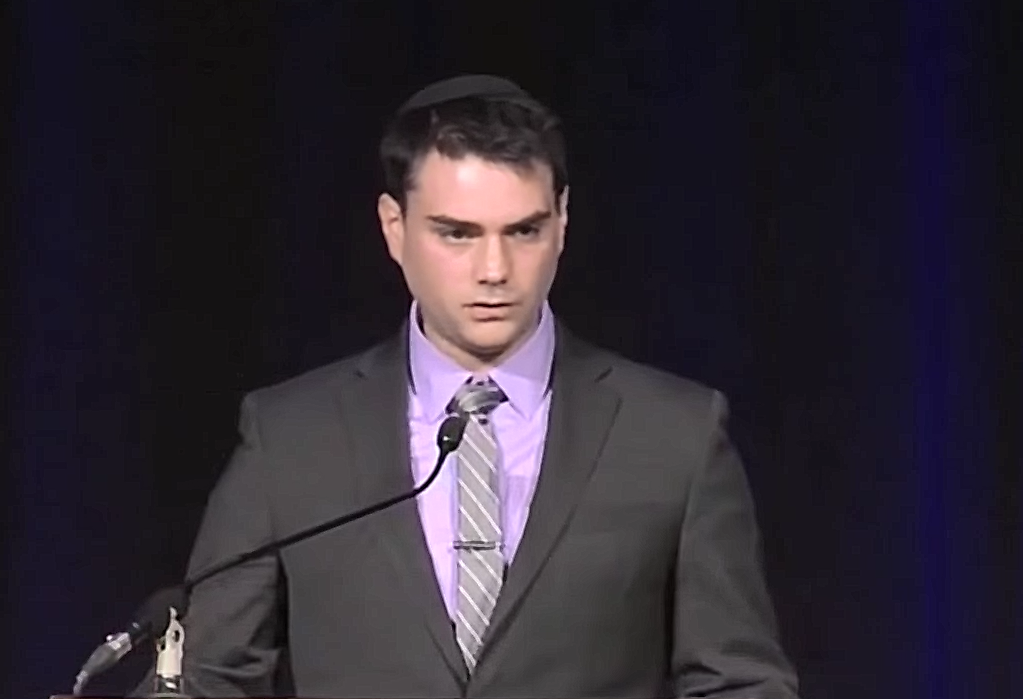 There has been a lot of buildup ahead of Ben Shapiro's speaking engagement at UC Berkeley. Between the university initially blocking him from its campus and its efforts to limit the crowd size, it's becoming quite the anticipated event.
Shapiro, conservative author and editor-in-chief of The Daily Wire,  has stirred controversy on college campuses in the past and was banned from speaking at DePaul University and California State University of Los Angeles, not because he himself or anything he says is controversial, but because students and faculty were simply outraged by his presence.
Ahead of the Sept. 14 speech, UC Berkeley sent out a newsletter to its students and faculty, which went over logistics and security of the event and encouraged those who plan to protest to do so peacefully. But then it said the following:
We are deeply concerned about the impact some speakers may have on individuals' sense of safety and belonging. No one should be made to feel threatened or harassed simply because of who they are or for what they believe. For that reason, the following support services are being offered and encouraged:
The university has since been mocked for offering such counseling.
UC Berkeley is offering counseling services to those upset by Ben Shapiro's speech pic.twitter.com/wPX1dYXD3P

— Alex Griswold (@HashtagGriswold) September 8, 2017
Waiting on the ban on high capacity words. https://t.co/9wqruFGVjH

— Donald Trump Jr. (@DonaldJTrumpJr) September 8, 2017
This stuff can't be real https://t.co/XgiCwLQ7Av

— Jonathan Swan (@jonathanvswan) September 8, 2017
I saw @benshapiro a couple days ago and am still *literally shaking* https://t.co/9QI9CS8EO4

— Seth Mandel (@SethAMandel) September 8, 2017
"No one should be made to feel threatened or harassed for what they believe" (Except the conservative speakers who come to Berkeley) https://t.co/ah3nko4VCO

— Stephen Miller (@redsteeze) September 8, 2017
This is pathetic. At what point do they realize how ridiculous this is? https://t.co/3iqk1yHDB3

— David French (@DavidAFrench) September 8, 2017
Sadly predictable, but still, "Employee support services"? Means there are grown-ass people afraid of @benshapiro. https://t.co/6ZSeFDNVIm

— Rachael Larimore (@RachaelBL) September 8, 2017
— Dana Perino (@DanaPerino) September 8, 2017
5 years from now, in a Berkeley therapist's office | It's OK. You're safe here. Say his name | Ex-Student: B-b-b-b…I can't. (cries) https://t.co/WNxw96ERjI

— John Hawkins (@johnhawkinsrwn) September 8, 2017
Ponder for a second the utter absurdity of these "services" being taxpayer-funded. https://t.co/HdPoushBPL

— Josh Hammer (@josh_hammer) September 8, 2017
For @benshapiro ? Is this a joke? FFS that means that anyone who watches Don Lemon's show (where Ben has appeared) would need counseling. https://t.co/kui9fajCto

— Yashar Ali ? (@yashar) September 8, 2017
Holy hell. https://t.co/ZfjGscARQO

— Amanda Prestigiacomo (@AmandaPresto) September 8, 2017
Anyone who is upset by @benshapiro needs serious psychological help. https://t.co/ppqk0QeAoV

— Dan Gainor (@dangainor) September 8, 2017
You should wear a snowflake yarmulke for the speech…

— Dave Rubin (@RubinReport) September 8, 2017
And lap dances for everybody else… https://t.co/BvTTPHCueZ

— James Woods (@RealJamesWoods) September 9, 2017
Even Sen. Ben Sasse (R-NE) weighed in:
note: This is at a university that once (rightly) prided itself on "vigorous discussion and debate." https://t.co/TjYW4Pjz1Y

— Ben Sasse (@BenSasse) September 8, 2017
[image via screengrab]
Have a tip we should know? tips@mediaite.com