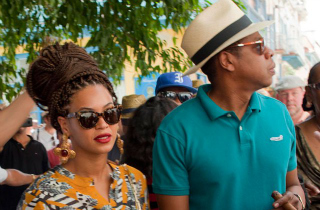 This week, superstars Beyoncé and Jay-Z celebrated their 5th wedding anniversary with a trip to Cuba or, as the informed refer to it, "the island prison."
While dining, partying, and enjoying the best Havana has to offer, Beyoncé and Jay-Z not only legitimize and support the repressive regime, with both their presence and their cash, but turn a blind eye, cruelly, to the perils and languishing of the Cuban people.
Both stars are proud African-Americans — yet, curiously, chose to vacation in a country notorious for relegating its black population to second-class status, or worse.
It is no surprise that many of Cuba's top dissidents are Afro-Cubans. Did Sasha Fierce and Jigga Man find time to meet with these brave souls, or with their families? Did they mention them? Did they even think of them?
Meet Dr. Oscar Elias Biscet: the Afro-Cuban-doctor-turned-freedom-and-democracy-activist who was given a 25-year-prison term for his peaceful advocacy.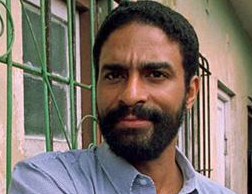 Meet the late Orlando Zapata Tamayo: his democracy and freedom activism earned him a 36-year-prison sentence. Undertaking a hunger strike in 2010 to improve prison conditions (eating only those foods his mother brought him during approved visits), sadistic guards took it upon themselves to deny this "worm" (Cuban slang for a Revolution 'turncoat') water. He died of complications soon thereafter, a direct victim of prisoner-abuse. The Cuban state newspapers described him, however, as a "common criminal elevated to martyred status."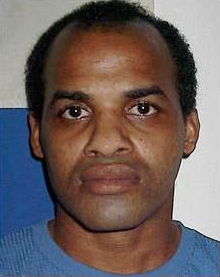 Meet Iris Tamara Perez Aguilera: she is the founder and president of the Rosa Park's Women's Movement, a group of Cuban women who protest and bring attention to human rights violations. She is currently in prison as a result.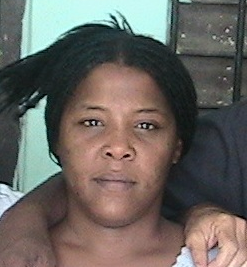 Meet Jose Luis Garcia Perez, known as Antunez: during his 17-year imprisonment for protesting the Castro regime's human rights violations, his unbreakable spirit led his fellow inmates to nickname him 'The Black Diamond.'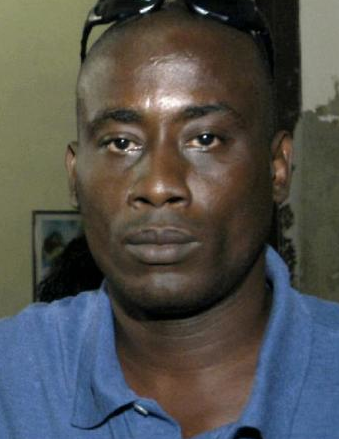 Meet Sonia Garro: she and her husband are imprisoned for speaking out against human rights abuses.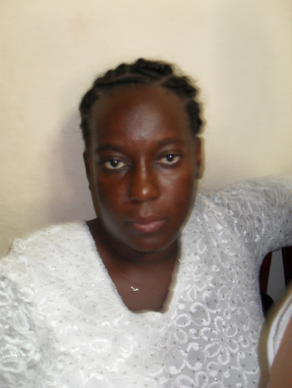 In 1959, when a group of rich, privileged, brash upstarts in their 30's seized power, earning them the monicker Les Enfants Terribles, many wrongly assumed these so-called progressives would create a more prosperous society for Cuba's black population. As it turns out, that was anything but the case.
As a Cuban-American myself, I am privy to first-hand accounts of the many I meet who have recently escaped to the United States. Racism, they say, is widespread and expected, and state-posts, government jobs, or positions in the tourism industry are often allocated on the basis of skin color. Take a look at the top office holders in Cuba. See any black faces there? No.
Here is what an Afro-Cuban editor, Roberto Zurbano, wrote in a piece published in The New York Times last month:
And the reality is that in Cuba, your experience of these changes depends on your skin color…. Black Cubans have less property and money, and also have to contend with pervasive racism. Not long ago it was common for hotel managers, for example, to hire only white staff members, so as not to offend the supposed sensibilities of their European clientele. That type of blatant racism has become less socially acceptable, but blacks are still woefully underrepresented in tourism — probably the economy's most lucrative sector — and are far less likely than whites to own their own businesses…. Racism in Cuba has been concealed and reinforced in part because it isn't talked about. The government hasn't allowed racial prejudice to be debated or confronted politically or culturally, often pretending instead as though it didn't exist.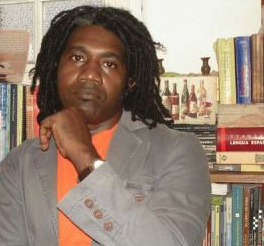 What happened? Zurbano, who is not even a dissident but simply wrote a thoughtful article, lost his job this week as a result.
In 2003, three brave Afro-Cubans, Barbaro Sevilla Garcia (age 21), Lorenzo Copello Castillo (age 31), and Jorge Luis Martinez Isaac (age 43), attempted to escape the island. They hijacked a ferry boat. Caught and declared guilty in a speedy, sham trial, they were summarily executed soon thereafter. Fidel Castro reportedly blithely referred to them as just "three little blacks."
But why stop Cuba's racism, and its atrocious human rights record, from getting in the way of a good time? After all, Jay-Z is the 'artist' who famously raps: "Welcome to Havana, smoking cubanos with Castro in cabanas!"
All Jay and "B," useful idiots extraordinaire, seem to hear when visiting Cuba is: "Extra sugar on that mojito, señor?" Never mind the life-long plight of the Afro-Cuban waiter serving that drink, who casts a longing, hopeful look in their direction, only to be met with an aloof, distant smile from the two callous multi-millionaires who, while sharing his skin color, could not care less about his plight.
[photo credit: AP]
— —
>> Follow AJ Delgado (@MissADelgado) on Twitter
Have a tip we should know? tips@mediaite.com