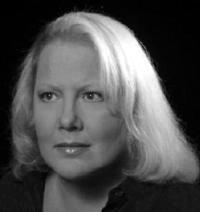 When Mail.com bought Nikki Finke's Hollywood bible of a industry gossip blog, Deadline Hollywood, for an undisclosed heaping pile of money last summer, the new pair also announced they would be expanding east. Now, Finke has announced that the forthcoming Deadline New York will be edited by 20-year Variety "superstar" Mike Fleming. And the Old Guard migration to the Web continues.
Effective immediately, he becomes the Editor of the new Deadline|NewYork which will go live later this month at Deadline.com. Besides covering film and television dealmaking and production and casting, Fleming intends to expand his turf by breaking news and offering analysis about books, media, TV news, theater, and other Gotham-based infotainment arenas.

With the hiring of top journalism talents Mike Fleming to run Deadline|NewYork, and Tim Adler to run Deadline|London (announced this morning), Deadline.com now enters its next phase of editorial and geographic expansion. Finke will remain Deadline.com's general manager and editor in chief, and editor and founder of Deadline|Hollywood. But Fleming's ability to consistently deliver high-profile scoops and provide on-the-spot analysis will help make Deadline.com a "must-read" for influencers and leaders in the global business of entertainment and media.
Most interesting about the hire is the "big brand" aspect of it all, demonstrating that even if this is "progress," the value of a tried and true reporter's Rolodex of sources (Gmail address book?) and career-length relationships remain indispensable even as the medium changes — especially on such an exclusive beat as industry gossip.
Have a tip we should know? tips@mediaite.com