Vermont Officials Say Over-Ticketed Trump Event Could Pose Yuge 'Public Safety Risk'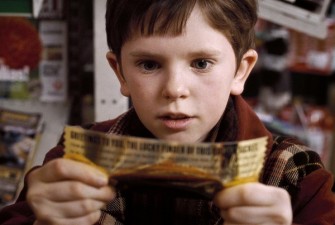 While other candidates have trouble scrounging up 20,000 votes in the Republican primary, presidential candidate Donald Trump finds himself with quite a different problem. His campaign issued 20,000 tickets to a Thursday event in Bernie Sanders' home city of Burlington, Vermont, but the venue for the rally has a capacity of just 1,400.
Well, to hear Trump's campaign tell it, the problem isn't theirs. They're leaving it to someone else to decide whether to ship these people home, or just let them live in the shadows outside the rally:
Mayor Miro Weinberger commended police for informing the public about potential crowding downtown Thursday. Weinberger said the city's public safety employees are prepared to handle large crowds, but he is perplexed why the Trump campaign has yet to articulate a plan to accommodate ticket-holders who are barred entry.

"Their attitude is, what happens outside the venue is someone else's responsibility," Weinberger said of Trump's campaign. "It's not the way I would treat my supporters, people coming to an event of mine."
Trump's campaign has told the Burlington police to expect about 6,500 of those 20,000 ticketholders to show up, a situation that the mayor says could get ugly when those rallygoers seeking a better life in America are denied entry:
"Vermonters value the First Amendment and robust political debate. In that spirit, I welcome Donald Trump and his presidential campaign to Burlington tomorrow."

"I am concerned, however, that the dramatic over-ticketing of the rally could mar Mr. Trump's visit. Since learning the facts of the ticketing situation late Tuesday, we have repeatedly expressed concern and encouraged the campaign to take steps to better manage the event. There is still time for the campaign to communicate with the thousands of ticket holders to reduce the possibility of inconvenience or a public safety risk for attendees tomorrow night. I urge the Trump Campaign to take responsible steps to ensure the event proceeds smoothly and without incident."
In the interest of public safety, Mayor Weinberger might want to consider erecting a wall around the event, and making Donald Trump pay for it. Police could then humanely round up the excess Trump supporters, send them home, and then allow them to return in a carefully documented, orderly fashion.
Have a tip we should know? tips@mediaite.com