Veteran Reporter Quits Chicago Sun-Times, Alleges Paper Caved to GOP Candidate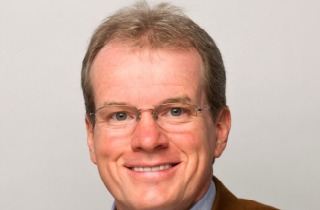 A veteran political reporter quit his job at the Chicago Sun-Times after he alleged that the newspaper bowed to pressure from an Illinois gubernatorial candidate to remove him from covering the campaign.
"I'm faced with a difficult decision due to the disturbing developments I've experienced in the last two weeks that cannot be reconciled with this newspaper's storied commitment to journalism," Dave McKinney, a 19-year veteran of the Sun-Times, wrote on his personal blog yesterday.
GOP gubernatorial candidate Bruce Rauner allegedly pressured the paper to disclose a conflict of interest on McKinney's part after the Sun-Times ran his story that alleged Rauner threatened a former executive at one of his companies. The conflict of interest, the campaign alleged, is that McKinney's wife, Ann Liston, is a Democratic consultant.
"Prior to publication, the Rauner campaign used multiple tactics to block [the story], including having campaign staffers vowing to 'go over' our heads," McKinney wrote on his blog. "We are accustomed to such tactics."
McKinney said the Rauner campaign's assertion that his wife was consulting for an anti-Rauner PAC was completely untrue, calling it a "last-ditch act of intimidation." He said his wife has been focused on out-of-state campaigns and has not done any work on the Illinois governor's race. A disclaimer of a conflict of interest, therefore, was not necessary, McKinney said.
Despite being initially defended by the Sun-Times, McKinney was taken off his beat and said he went through "pure hell," and ultimately decided to resign.
"I'm convinced this newspaper no longer has the backs of reporters like me," McKinney wrote.
The Sun-Times, which reversed its former "we don't endorse" policy last week, endorsed Rauner for governor.
[Reuters]
[Image via Dave McKinney/Twitter]
— —
>>Follow Andrew Desiderio (@forza_desiderio) on Twitter
[Note: Mediaite intern Andrew Desiderio is a student at The George Washington University.]
Have a tip we should know? tips@mediaite.com