W.H. Shuts Down Tours Over Sequestration, Prompting Second Look At W.H. Staff Costs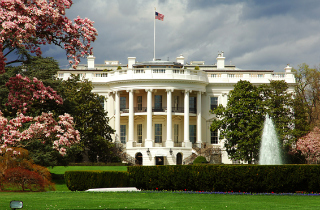 As the Weekly Standard reported Tuesday afternoon, the White House is shutting down tours of the premises, effective this Saturday, "[d]ue to staffing reductions resulting from the sequestration." This prompted the Weekly Standard, and Reason, to take a second look at the White House staffing costs.
Though the White House released its annual staff report back in June (a 1995 requirement mandates that it provide Congress with a list of the title and salary of every White House employee), the report did not draw much scrutiny at the time – likely due to the election news cycle and due to its quiet release (which Politico described as a "Friday night news dump").
According to the 2012 report, the White House staff totals 468 employees (an increase from its 454 employees in 2011). Out of those 468 employees, 139 make a cushy six-figure salary. In other words, nearly 1/3 of the White House staff makes $100,000 or more.
But it's some of the positions – and their respective salaries – that raise eyebrows. Consider some examples:
Executive Clerk – $140,259
Assistant Executive Clerk – $106,839
Supervisor, Document Managing and Tracking Unit – $103,872
Assistant Executive Clerk – $100,904
Chief Calligrapher – $96,725
Director of Confirmations – $95,000
Calligrapher – $94,372
Deputy Director, Presidential Correspondence – $91,800
Director of Scheduling and Advance for the First Lady – $90,000
Calligrapher – $85,953
Assistant to the Executive Clerk – $77,040
Assistant to the Executive Clerk – $74,958
Special Assistant – $72,022
The Executive Clerk's duties entail collecting all documents signed by the President that are part of his official public actions; ensuring that Congressional bills are documented; monitoring the time limit for vetoes and delivering the veto back to the Congress; and delivering communication from the President to Congress.
Does that sound like a position that merits a $140,000 salary? And does it merit 5 assistants, for a combined annual salary of half a million dollars?
The calligraphers? There are three of them, whose salaries total $277,000.
And what of the vague "Special Assistant" position? Assistant to whom or what? There are 4 additional positions simply listed as "Special Assistant."
Citing the sequester for its tour cancellations, it should be interesting to see how, if it all, the White House actually scales back on its staff or their generous salaries.
Click here to to view the full report.
Have a tip we should know? tips@mediaite.com