WaPo's Dave Weigel: Liberals Would Ask Me For 'Reassurance That Trump Could Not Win' Election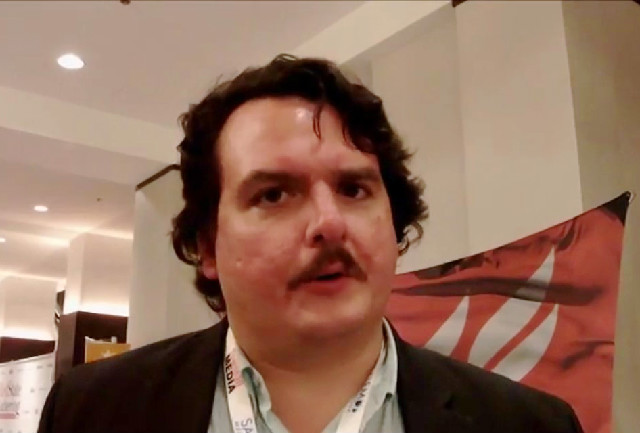 Over this past weekend, the Washington Post's Dave Weigel joined Mediaite columnist John Ziegler's weekly podcast to discuss a number of different topics, such as his own political leanings and what influenced his writing style.
Early on in the conversation, Ziegler asked the WaPo writer his thoughts on the Donald Trump phenomenon. Weigel noted that he felt he was ahead of the rest of the media on it in some ways, explaining that "early on" he thought Trump's "appeal and what you can win with was perfect for a moment." He added that he wasn't "super surprised" when he became the GOP nominee as he believed Trump would be the dominant figure in the party.
"I always thought he'd lose closely and he ended up winning closely," Weigel stated.
He went on to discuss what made him a bit "jittery and a little depressed" after the election, even though he knew he had a big story to write about — liberals who banked on Trump losing.
"There were just so many people — especially living in DC that's very liberal — who know what I do for a living," he told Ziegler. "And they would ask me for almost reassurance that Trump could not win."
Weigel discussed how he gave them his thoughts and what he knew — saying Trump probably would lose — but now thinks back on all of these people with strong opinions who were banking on jobs in Washington and who ended up panicking at the end. This led to him talking about making predictions and how we saw a lot of pundits with egg on their faces after the election.
Listen to the clip above to hear Ziegler respond to Weigel's take, along with the Post correspondent opine on a number of other things like the GOP healthcare bill and the role of cable news in Trump's rise.
[image via screengrab]
—
Follow Justin Baragona on Twitter: @justinbaragona
Have a tip we should know? tips@mediaite.com