Washington Post Editor Marty Baron: Trump's Idea of Amazon Owning Us is 'Completely Made Up'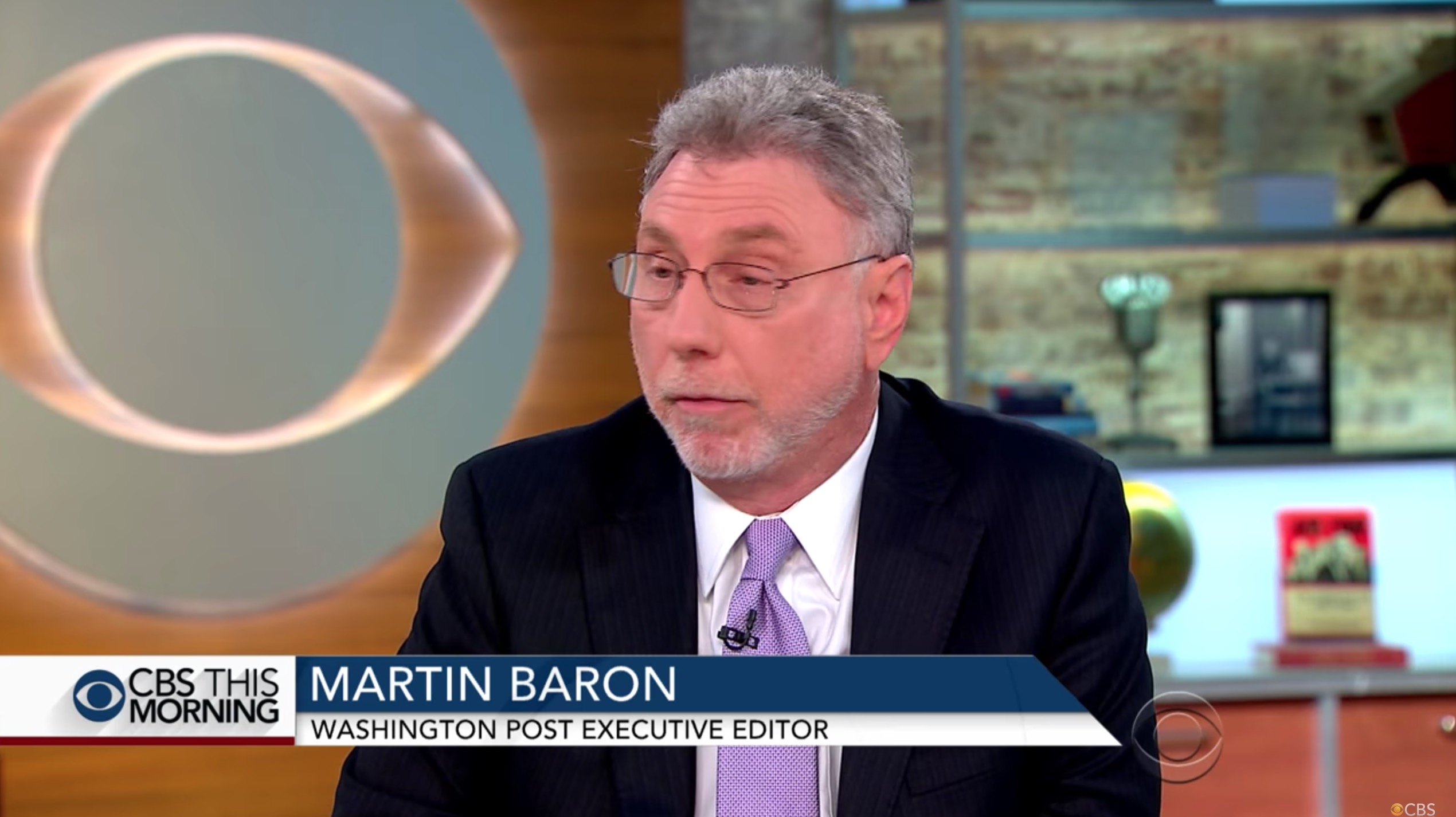 Washington Post executive editor Martin Baron ripped up President Trump's idea that Jeff Bezos directs their news coverage just because the Amazon chief owns the paper.
For the past few days, Trump has escalated his rhetoric against Bezos by tweeting that Amazon takes advantage of the tax system, and Washington Post should be classified as a lobbying firm instead of a news outlet. This is hardly the first time Trump has gone after the "Amazon Washington Post," but in light of the recent, increased frequency of these slams, Baron shrugged things off in a statement to The New York Times.
"It's completely made up," Baron said. "There isn't anybody here who is paid by Amazon. Not one penny."
Baron said that even though Bezos holds conference calls with WaPo's leadership on a recurring basis, he doesn't get involved in their news operation. Baron also noted that WaPo has written about Amazon in the past and never heard from Bezos regarding any critical coverage.
From NYT:
"I can't say more emphatically he's never suggested a story to anybody here, he's never critiqued a story, he's never suppressed a story," the editor said.

"Frankly, in a newsroom of 800 journalists, if that had occurred, I guarantee you, you would have heard about it," he added. "Newsrooms tend not to like those kinds of interventions, particularly a newsroom that's as proud as The Washington Post.

"If he had been involved in our news coverage, you can be sure that you would have heard about it by now," Mr. Baron added. "It hasn't happened. Period."
[image via screengrab]
— —
>> Follow Ken Meyer (@KenMeyer91) on Twitter
Have a tip we should know? tips@mediaite.com