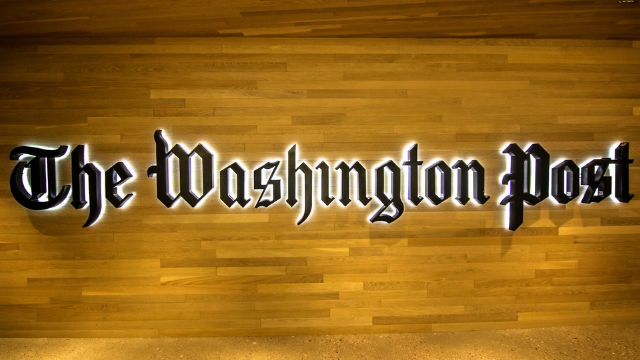 Washington Post reporter Joel Achenbach has been suspended for 90 days for what the newspaper is calling "inappropriate workplace conduct" in regards to former and current female staff members.
While there aren't any specifics out about the accusations against the veteran journalist, The Washington Post is reporting that this disciplinary action is the result of interviews with other staff members and Achenbach.
Managing Editor Tracy Grant said in a statement:
"We have investigated the allegations made against Joel, and based on the facts that The Post has gathered to date we have placed him on a 90-day disciplinary suspension for inappropriate workplace conduct. The Washington Post is committed to providing a safe and respectful work environment for all employees. We will continue to investigate any allegations that come to light and will take further action if necessary."
This is the first time an employee from the Post has been suspended for this type of behavior. His suspension, which has begun immediately, will be without pay.
In recent months, there has been a flood of media personalities and politicians who have been accused of sexual misconduct. 
"I'm very sorry to say that I've behaved badly and have been suspended by The Post for three months for inappropriate workplace conduct. I've said and done things that were unprofessional, and I apologize to the women affected by this and acknowledge their courage in speaking out," Achenbach said.
Achenbach has been at The Post since 1990.
[image via Nicole S Glass / Shutterstock.com]
Have a tip we should know? tips@mediaite.com