Ex-Fox News Correspondent James Rosen Reportedly Left Following Harassment Allegations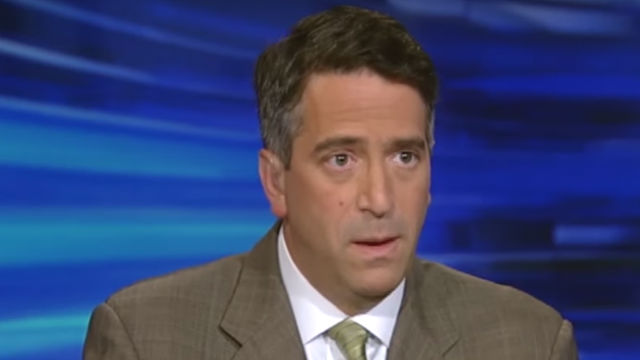 Another day, another report detailing sexual harassment allegations against a powerful man in media — and this time it's former Fox News star reporter James Rosen.
The ex-chief Washington correspondent left the network shortly before Christmas in an ominous fashion. Rosen's departure wasn't noted by Fox News on-air or in any public way, despite his 18 year storied history at the organization.
As reported by NPR media writer David Folkenflik, Rosen's quiet exit was caused by "an established pattern of flirting aggressively" with at least three women at Fox News — two reporters and a producer. Folkenflik spoke with eight of his former co-workers at the network's Washington bureau for his expose.
One accusation involved him groping a female colleague in a shared-cab — an action she did not consent to. He then reportedly attempted to retaliate after his sexual advances were denied by attempting to take her sources, which would serve to damage her professional image.
Another story alleges Rosen tried to forcibly kiss a female reporter in an elevator just last spring. She, too, pushed back against his physical approaches, only to have Rosen go for another kiss. After the altercation, he promised the woman more air-time on Bret Baier's show in-exchange for silence.
Rosen did not respond to NPR's request for comment, and his social media has remained relatively quiet since he left Fox News.
Of course, Rosen is far from the only man at Fox News to have such allegations leveled against him, following allegations against high-profile individuals like Bill O'Reilly and Eric Bolling.
[image via screengrab]
Follow the author on Twitter (@calebecarma).
Have a tip we should know? tips@mediaite.com