International search teams are descending on the area to the Southwest of Australia where investigators now think Malaysia Flight 370 may have gone down. They are unlikely to face calm seas as they search the area for the wreckage of that missing plane.
MH370 is now thought to have possibly gone down near a region navigators refer to as the "roaring 40s," a strip of ocean which crosses the entire globe and is characterized by strong westerly winds and powerful currents. This area of the ocean is so turbulent because there are no landmasses to break up the currents or the winds which also interact with Antarctica. In this region of the world, the ocean acts as it would if the entire globe were covered in water.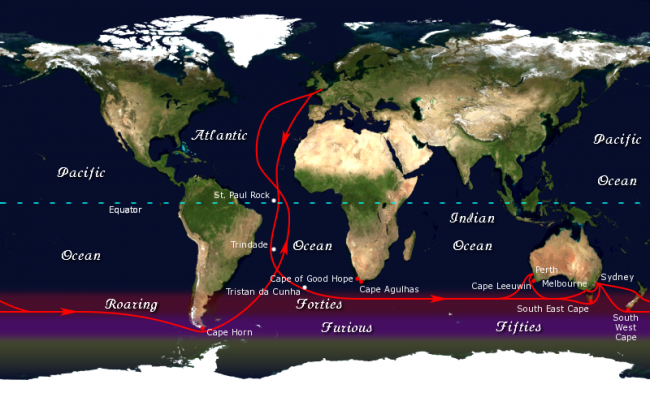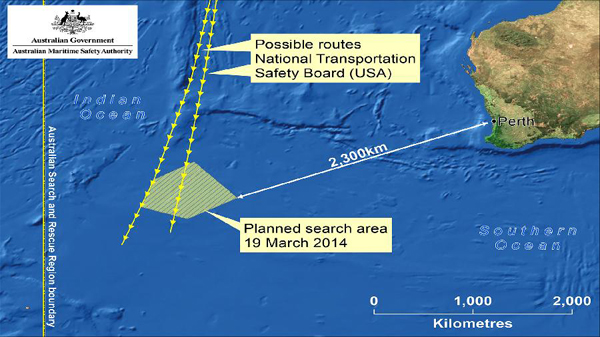 The trade winds that are prevalent in this part of the world were an asset to sail ships looking to navigate the globe at speed, but early mariners traded speed for safety. As amateur video of this part of the world indicates, the strong winds and high waves make navigating these seas treacherous:
Already, investigators searching for debris in the area identified as a possible location of MH370 have been hindered by poor visibility and rough seas. "The captain of the first Australian air force AP-3C Orion plane to return from the search area described the weather conditions as extremely bad, with rough seas and high winds, and said there was no sign of any objects," the U.K. Guardian reported. "A US Poseidon P-8 aircraft also drew a blank, American media reported."
An update via Euronews reports that ships have had difficulty confirming the objects located in satellite imagery, but it may be days before they can – if ever – confirm that the images were the wreckage of MH370.
[Photo via Wikipedia/Australian government/screengrab]
— —
> >Follow Noah Rothman (@NoahCRothman) on Twitter
Have a tip we should know? tips@mediaite.com