We Don't Need No (Sexual) Education: State GOP Lawmakers Trying To Block Sex Ed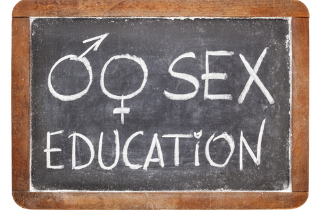 Hot off the heels of passing some of the harshest abortion laws in the country, state GOP lawmakers in North Dakota, Arkansas and Texas are now channeling their inner Pink Floyd, saying we don't need no (sexual) education.
North Dakota is leading the charge, as the state legislature contemplates an amendment to an anti-abortion bill that would block $1.2 million in funds designated for sexual eduction programs for teens that are homeless are in foster homes. The effort behind blocking sex ed has been spearheaded by State Rep. Bette Grande (R-Fargo), who seems to want no part of a sexual education program run by Planned Parenthood in her state.
"They're not a part of how we do business in this state," Grande said referring to Planned Parenthood in January. "It is an overt abortion industry that we don't want to be a part of."
Texas is also targeting sexual education, as State Senator Ken Paxton (R-McKinney) proposed a bill in March to restrict Planned Parenthood from providing Texas students with sex ex materials due to an apparent "conflict of interest." The supporters behind this move targeting sexual education didn't hide their motives, going so far to say they are specifically targeting Planned Parenthood.
Sexual education supporters see this as an unprecedented move to restrict education and protection.
"This is incredibly unusual," said Elizabeth Nash of the North Dakota division of the Guttmacher Institute. "No state has tried to block a comprehensive sex education program like this, ever."
These efforts to restrict sexual education will probably not move the U.S. down from first place on the list of developed nations with highest teen pregnancy rates.
Watch below:
[h/t Huffington Post / photo via Shutterstock]
Follow Jordan Chariton (@JordanChariton) on Twitter
Have a tip we should know? tips@mediaite.com