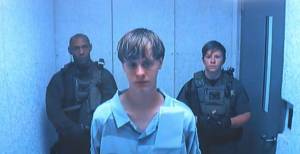 According to Gawker, Twitter users discovered a website that appears to have been created by the Charleston church shooting suspect, Dylann Roof.
On Saturday morning, the website, "Last Rhodesian" was discovered to contain a ZIP file filled with images, and a text document that appears to be a manifesto of sorts. Roof's name is nowhere to be found on any of the materials, but he appears in nearly every single one of the image files.
Whether or not Roof uploaded the images or wrote the accompanying text has yet to be determined, but the domain was registered in February 2015. According to file meta data, the photos range from August 2014 to March 2015.
The "manifesto" author begins, saying he "was not raised in a racist home" but that "almost every White person has a small amount of racial awareness" in the American South. He confesses to having a limited understanding of racial relations in the United States and abroad, but notes that the Trayvon Martin case and its repercussions helped him "understand what the big deal was."
The rest of the text identifies and discusses various ethnic identifications and concepts, but spends most of its time discussing "Blacks." In a final section titled "An Explanation," the writer explains why Charleston is his target:
To take a saying from a film, "I see all this stuff going on, and I dont see anyone doing anything about it. And it pisses me off.". To take a saying from my favorite film, "Even if my life is worth less than a speck of dirt, I want to use it for the good of society.".

I have no choice. I am not in the position to, alone, go into the ghetto and fight. I chose Charleston because it is most historic city in my state, and at one time had the highest ratio of blacks to Whites in the country. We have no skinheads, no real KKK, no one doing anything but talking on the internet. Well someone has to have the bravery to take it to the real world, and I guess that has to be me.

Unfortunately at the time of writing I am in a great hurry and some of my best thoughts, actually many of them have been to be left out and lost forever. But I believe enough great White minds are out there already.

Please forgive any typos, I didnt have time to check it.
According to the final photos in the ZIP file, Roof allegedly visited Sullivan's Island in Charleston late march. The location is well known in the annals of American history, because it was the largest slave port in North America. Estimates suggest over 40% of the 400,000 slaves captured and transported from the African continent arrived on its beaches.
Roof poses next to an informational plaque and several other features of the island, but at the beach, he scrawled "1488" into the sand.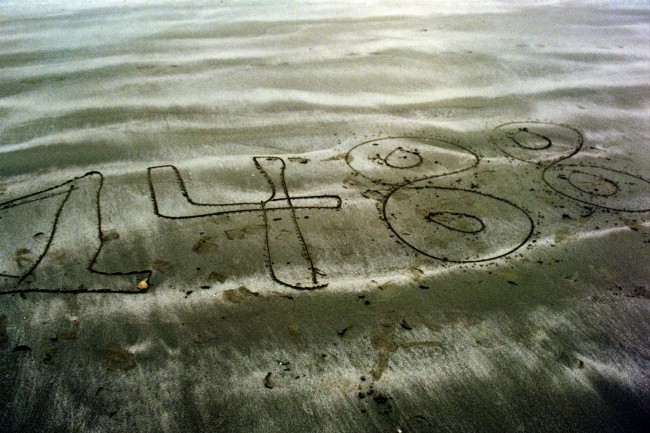 According to the Anti-Defamation League, "1488 is a combination of two popular white supremacist numeric symbols." The symbols 14 and 88 stand for the "14 words slogan" and "Heil Hitler," respectively.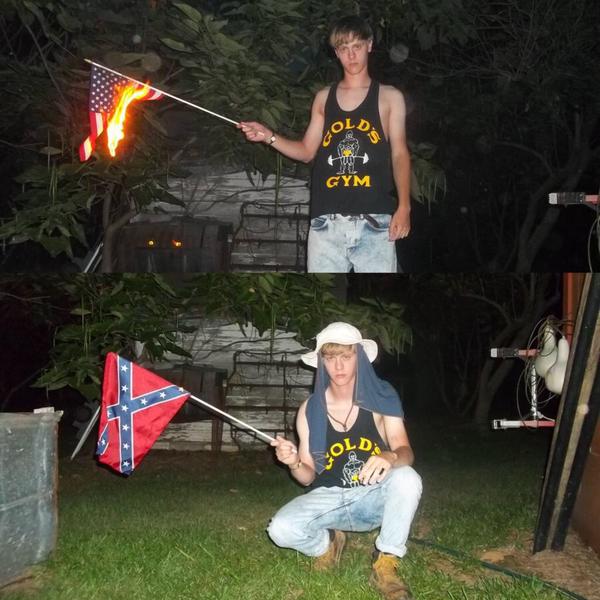 Watch the report below, via CNN:
[h/t The Daily Beast, Gawker]
[Images via screengrab/Last Rhodesian]
— —
>> Follow Andrew Husband (@AndrewHusband) on Twitter
Have a tip we should know? tips@mediaite.com