Welp, Looks Like Roy Moore Started Dating His Wife When She Was Still Married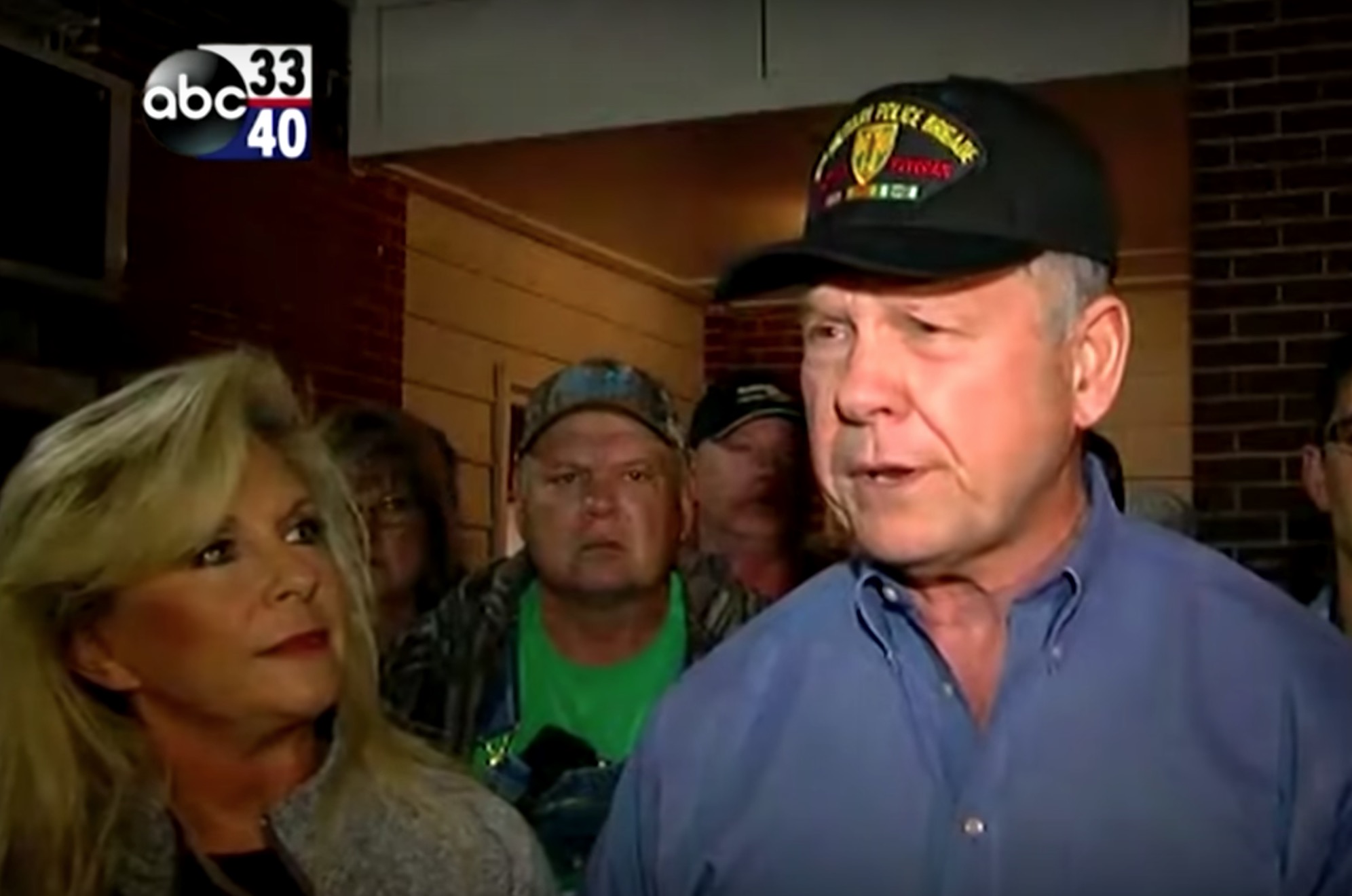 Some extensive muckraking by the good folks over at the Washington Examiner revealed that Alabama Senate candidate Roy Moore may have started dating his now-wife when she was still married to her former husband.
According to an examination of court documents and Moore's own statements, there seems to be an overlap in the Alabama senate candidate's courtship of then-Kayla Kisor and her marriage to her former husband, Chuck Heald.
Per the Examiner, the timeline is as follows:
— Moore met Kayla at a church gathering the week before Christmas 1984, according to his 2005 book So Help Me God.
— Moore and Kayla began dating "early in the new year" of 1985, before marrying in December 1985.
— But Kayla filed for divorce on December 28, 1984, per divorce records, and the divorce was not finalized until four months later, on April 19, 1985.
"That would lead readers to believe the pair began dating in late 1984 or early 1985, a period during which court records show his bride-to-be was still legally married to Heald and would be until the spring," the Examiner reports.
When reached for comment, a Moore spokesperson told the Examiner that their questions about Moore's courtship of his wife were "really scraping the bottom of the barrel."
But, as the Examiner points out, the Moore campaign "has been eager to discredit his accusers based on alleged inconsistencies in marginal details of their accounts, down to the location of a dumpster at the Old Hickory House restaurant, outside of which a former waitress claims she was sexually assaulted by Moore."
Moore has been accused by a number of women of preying on them decades ago, many of whom claim they were young teenagers at the time. Moore has denied all the allegations, casting them as part of a grand conspiracy by the media, Democrats and the Republican establishment to take him off God's path.
Read the Examiner report here.
[image via screengrab]
—
Follow Aidan McLaughlin (@aidnmclaughlin) on Twitter
Have a tip we should know? tips@mediaite.com
Aidan McLaughlin - Editor in Chief