WH Spox Rejects Bannon's Pseudo-Apology: Don't Think There's 'Any Way Back for Mr. Bannon'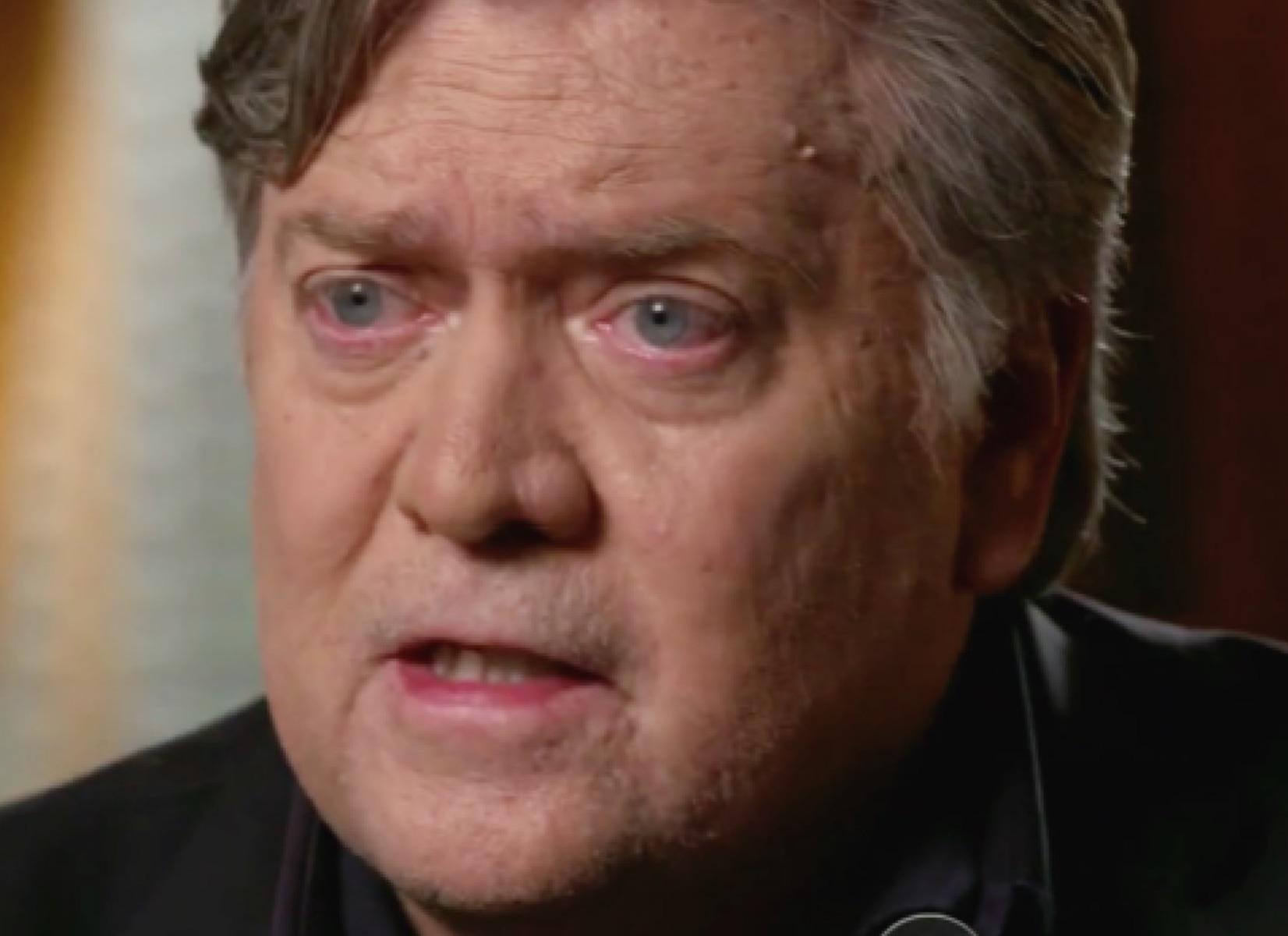 Steve Bannon might be trying to get back into President Trump's good graces, but if the White House's latest statement is any indication, that bridge might've burned down for good.
As the president flew to Nashville to give a speech to the American Farm Bureau Federation, White House spokesman Hogan Gidley held a press conference with reporters on Air Force One. The Trump Administration is still reeling from the firestorm caused by Bannon's remarks to Michael Wolff, and when Gidley was asked about this on Monday, he suggested that the administration is not going to accept Bannon's recent halfway attempt to apologize.
Trump spox Hogan Gidley on Bannon: "I don't believe there is any way back for Mr. Bannon at this point. … It is very obvious Mr. Bannon worked with Mr. Wolff in this particular book. … I just don't think there's any way back."

— David Martosko (@dmartosko) January 8, 2018
The pool report also indicates that Gidley slammed Bannon over his highly-critical remarks about Ivanka Trump and Donald Trump Jr.
WH spox Hogan Gidley on AF1 today: "I don't believe there is any way back for Mr. Bannon … When you go after somebody's family in the matter which he did, two of the president's children are serving this nation, sacrificing in their service. It is repugnant, it is grotesque."

— Anne Rumsey Gearan (@agearan) January 8, 2018
Recent reports indicate that Bannon tried to walk back his remarks when the first details from Wolff's book came out. However, the apologetic statement was scrapped after Trump started going on the attack against his former strategist.
Fragments of Bannon's statement were picked up by multiple news outlets in the last few days, and it seems Bannon particularly wanted to apologize for saying Trump Jr's meeting with a Russian lawyer was "treasonous" and "unpatriotic."
Trump has ripped "Sloppy Steve" apart multiple times over the last few days, so it doesn't seem like they'll kiss and make up any time soon.
[Image via screengrab]
— —
>> Follow Ken Meyer (@KenMeyer91) on Twitter
Have a tip we should know? tips@mediaite.com