White House Aides Worry About Trump's Reaction to Grand Jury: 'Just Keep Him Off the Twitter'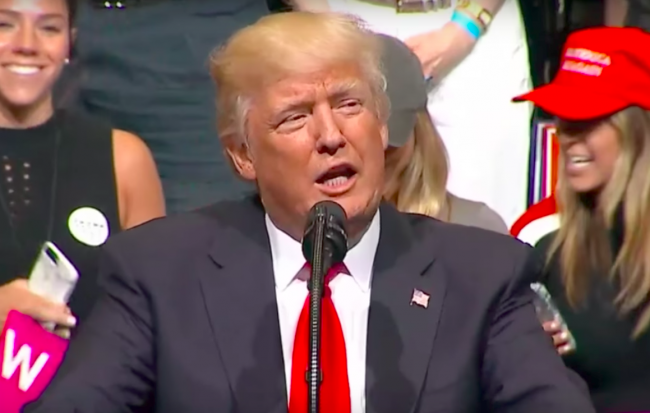 Thursday afternoon brought a wave of blockbuster news surrounding Special Counsel Robert Mueller's probe into Russian election interference and any possible collusion with the Trump campaign. Not only was it reported that a federal grand jury had been impaneled, but it also came to light that subpoenas have been handed out regarding Donald Trump Jr.'s meeting with a Russian lawyer and Mueller is now reportedly looking into Trump's finances.
The whole thing about the special counsel investigating the Trump family's financial ties has officials in the West Wing concerned about how Trump is going to react. That's because in an interview last month, the president indicated that if Mueller's probe started digging into his finances, that would represent a "red line" having been crossed.
The Daily Beast spoke with a number of White House aides on Thursday after this news broke and they stated that they are worried that Trump may follow through with that threat to fire Mueller. Or, at the very least, they'll have to contend with another round of angry tweets, leading to days or weeks of PR nightmares.
"Just keep him off the Twitter and on the teleprompter," one official told the Beast.
Another advisor stated that those in the administration acknowledge that Trump's firing of Mueller would be an "apocalyptic shitstorm," adding that the president has "flirted with the idea" of firing officials but that they're not "at code red yet."
Meanwhile, some members of the Trump campaign who weren't able to score administration positions are now breathing sighs of relief, with one stating that they're glad they "do not have to deal with this shit" at this point.
[image via screengrab]
—
Follow Justin Baragona on Twitter: @justinbaragona
Have a tip we should know? tips@mediaite.com