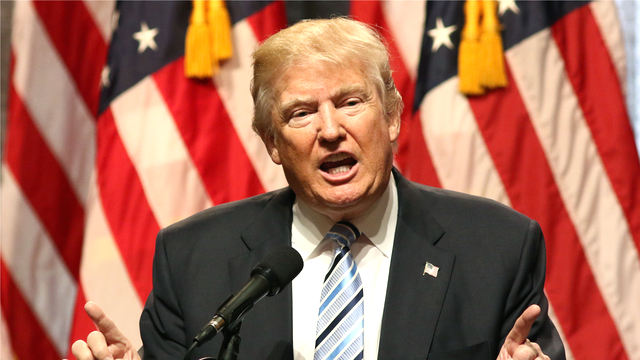 Donald Trump's White House hates leaks. In fact, they've been talking for months about doing away with them, even as more and more spring up in the press. Allegedly, part of the reason Trump fired FBI director James Comey because he wasn't as gung-ho about pursuing leakers.
Leaks have played an instrumental role in holding the fledgling administration accountable during these first 100-some days. Without them Mike Flynn might still be National Security Advisor, for instance. Still, Trump-aligned opponents to leaks like Matt Drudge have been speaking out against them forcefully lately and the conversation is gaining traction.
Outlets are not backing down. Look at this Washington Post front page from this morning:
Tomorrow's Washington Post front page has 14 bylines on it.

And that top story has more than 30 sources. pic.twitter.com/5IcBwEzU6V

— Mark W. Smith (@markdubya) May 11, 2017
30 sources? Now they're just bragging.
Today on MSNBC's Morning Joe, Joe Scarborough observed that with Comey's firing, Trump made a lot of enemies in the FBI.
"There were a lot of conservatives inside the FBI and the CIA that supported Donald Trump for their own reasons," he said. "I talked to a good number of them."
To be clear, there is nothing noteworthy about reporters getting information from people with special knowledge of certain situations. It's actually really, really basic. In journalism, these people aren't "leakers"; they're sources. That the Trump administration is so obsessed with quelling "leaks" is more telling about them than it is about the reporters doing their jobs.
Still, under an administration that seems very hostile toward a free press, acts like using 30 sources or casually mentioning chats with intelligence community members are bold and send a clear message: the American press is not backing down and "leakers" are still safe coming to them.
[image: screengrab]
Have a tip we should know? tips@mediaite.com