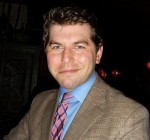 New York, NY – Far from reducing the power of lobbyists in Washington, DC, it seems that one of the goals of Government 2.0 is to create more lobbyists. Millions of them, in fact.
"We want to make sure that everybody has the opportunity to advise government," Deputy Federal CTO Beth Noveck remarked while being interviewed yesterday morning by tech publisher Tim O'Reilly at the latter's Web 2.0 Expo in Manhattan.
One might term this "democratizing Gucci Gulch," playing off a phrase commonly used to describe the K St. corridor where many of Washington's lobbyists have offices. Tapping the expertise of people living outside DC is a common theme of Government 2.0, one that will certainly be discussed at O'Reilly's upcoming Gov 2.0 Expo in 2010.
The reality of how 150 million people get meaningfully involved in their government is a little fuzzy, however. Tech blogger Anil Dash perhaps summed it up best to me as, "How can I work for my country without working for my government?"
Noveck's answers to some of O'Reilly's excellent and probing questions were generally vague and political, in the sense that she tried to answer questions that she wanted to be asked rather than the ones she was actually asked. She was on her talking points, which was disappointing.
I'd like to ignore her (largely forgettable) answers here, and instead print some of Tim O'Reilly's questions, which will continue to be asked in and around government, at the Gov 2.0 Expo, and at other events.
"In the private sector, if an entrpreneur has a great idea, it can rapidly spread and become a standard. Why does stuff in the public sector have to be reinvented in every agency or city?"
"In the private sector, someone who has the 'best' product wins. In the public sector, how does the best project 'win'?"
"Let's say that someone has an app that's useful for the government. Is there a way that someone can get that into the Apps.gov catalog?"
(Paraphrasing a conversation with CTO Aneesh Chopra) "A friend can get something done in an hour for free, but an official government procurement gets the same thing done in a year and costs a million dollars. How do we get developers like the ones in the Web 2.0 Expo 'in the loop' without having them move to DC and get on the GSA Schedule?"
"Is the President exempt from the Open Government Directive?"
"What can we do to open up Congress?"
Tim O'Reilly, despite being a self-described "newbie in Washington," is clearly asking some of the most interesting and thoughtful questions around the topics of transparency, data, citizen-government interaction, and networking with regard to Government 2.0 today.

Dr. Mark Drapeau is a columnist for Mediaite. As a scientist, he studies the behavior of insects when they decide to get social with each other. As a consultant, he advises organizations on how to innovatively communicate using social media tools. As a writer, he writes for True/Slant, Federal Computer Week, and other publications on social behavior at the intersection of science, technology, government, politics, and society. Reprinted from Mark Drapeau's Posterous.
Have a tip we should know? tips@mediaite.com