White House Official Reportedly Accused Mercedes Schlapp of Leaking in Meeting With Trump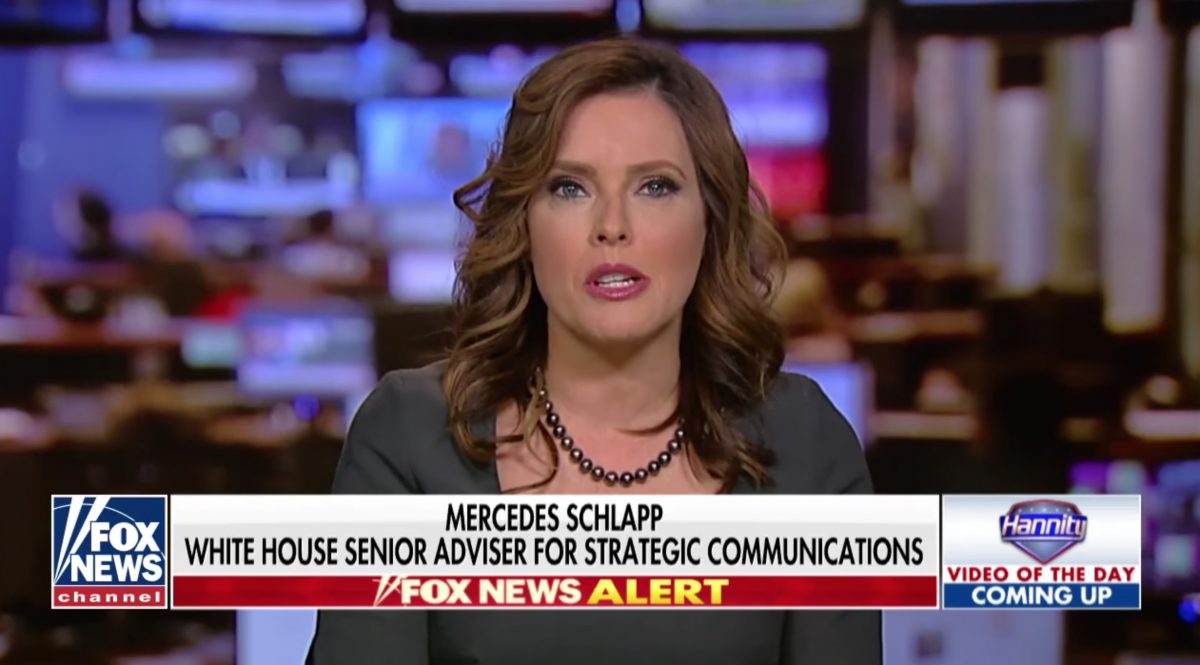 President Donald Trump summoned a number of White House staffers from the communications team to the Oval Office after aide Kelly Sadler's morbid joke about Sen. John McCain leaked to the press, according to a new Axios report.
Sadler, Mercedes Schlapp, Raj Shah, and chief of staff John Kelly all huddled with Trump for the meeting, in which the president reportedly told Sadler she would not be fired, adding that he doesn't like McCain.
Trump — who has grown "obsessed" with White House leaks, per Axios — then asked Sadler who she thought the leakers were. (Not only did Sadler's joke about McCain leak to Axios, but also news of the subsequent meeting to address the leaks leaked to Axios.)
Her response "stunned" the room:
Sadler then stunned the room: To be completely honest, she said, she thought one of the worst leakers was Schlapp, her boss.

Schlapp pushed back aggressively and defended herself in the room.

And in follow up conversations after the meeting, some of Schlapp's colleagues also came to her defense. (In a prior meeting, she had said, "You can put this on the record: I stand with Kelly Sadler"). Sadler went on to name other people she also suspected of being leakers.
Axios reporter Jonathan Swan reported that when White House officials accuse others of leaking, it's usually because they don't like that official. Given how few officials have actually been fired for leaking, those accusations tend to not be supported by evidence.
Read the report here.
Have a tip we should know? [email protected]
Aidan McLaughlin - Editor in Chief